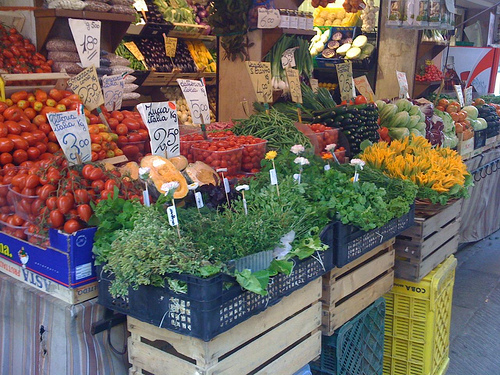 Concerned about Venice's reputation as being an expensive city? Don't be. There are many things to do in this fair city that don't cost anything. See these top four sights and you'll have a nice sampling of the city and have money left over to splurge on something truly meaningful.
Piazza San Marco
St. Mark's Square is large and is covered with tourists and pigeons alike. The masses of bodies in the square isn't daunting, however, as it is so large and there is so much to see. Everyone taking in the architectural details of Piazza San Marco is relaxed and mixes easily with the many others who are enjoying the same thing. To keep yourself on budget, however, be sure to drink a bottle of water on a bench while looking around rather than sitting in a high-price café in the square.
Basilica di San Marco
This ornate place of worship was built to house the bones of St. Mark which were stolen from Egypt by two Venetian businessmen centuries ago. The ornate church is filled with sculptures and religious artifacts as well as gold mosaics. Outside the church is Byzantine architecture, with five domes and many ornate decorations. The church is free although it is polite to leave a donation, but the museum and other aspects of the Basilica have additional prices.
Canale Grande
The main waterway through Italy, take a 40 minute ride along the snaking and turning S-shaped water way in the vaporetto. Leave from the railroad station or Piazzale Roma and you'll travel along the water way, under three bridges, seeing the sights from the water. The best time of day to take this trip is in the evening after the crowds of day-trippers have gone on and the lights of the city are being to come on.
Rialto Food Markets
Just north of the Rialto Bridget, two food markets take place daily for the native Venetians and chefs to come and collect the food items they need for the day. Erberia sells a wide selection of fruits and vegetables from early in the morning through about noon. Pesheria specializes in catches from the ocean including squid, shellfish and octopus. Remember, in this market that is so uniquely Venice, the people around you might be tourists, but they might also be the chef making you dinner, so be polite.