Arancini di Riso: traditional Sicilian recipe
Ingredients:
Rice 300 gr.
• peas 150 gr.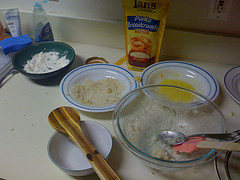 • veal 100 gr.
• Butter 70 gr.
• 3 whole eggs
• grated Parmesan
• 1 medium size onion
• Parsley
• Celery
• Basil
• Saffron powder
• Vegetable broth
•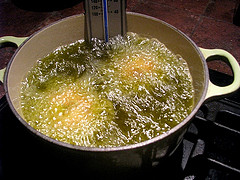 Tomato sauce.
• extra virgin olive oil
• Oil for frying
• Flour
• Salt and pepper
Preparation:
1. Pour into a saucepan three tablespoons of extra virgin olive oil and 20 gr. butter. Place the container on fire and fry the thinly sliced onion. Then add veal and peas.
2. Mix and after a few minutes add some tomato sauce diluted in a cup of hot broth, adding some chopped parsley, celery and basil.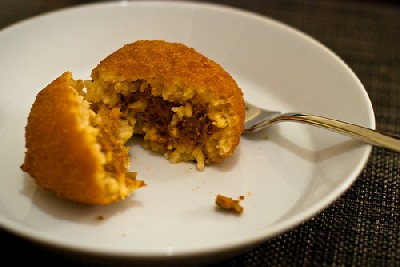 3. Season with salt and pepper and continue cooking until the sauce will be very dense. Prepare an hard-boiled egg. Boil the rice "al dente" in a pint of boiling water. Add more boiling water if you need it.
4. Lift the pan from heat and add to the rice 50 gr. of butter, a pinch of saffron, three tablespoons of grated cheese and an egg: mix well and make with it some balls. At the centre of each ball make a hole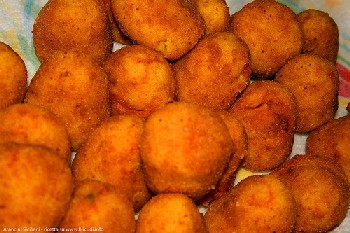 and fill it with a little of the sauce prepared and a piece of the hard-boiled egg. Then close the hole with some more rice.
5. Pass the balls first in flour, then in beaten egg and then in bread crumbs. Fry in abundant hot oil. Drain and dry on paper bread. Serve hot.
Photos from the Albums of: CyboRoZ, ross.grady, stijn, michelle@TNS, belmontmedina.
Restaurants and Hotels in Sicily