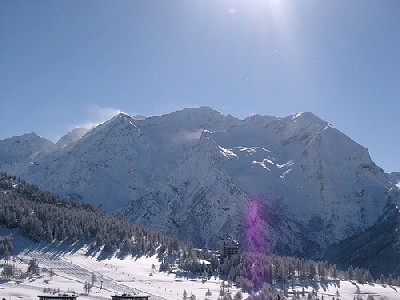 The title is already a program, but the Via Lattea (Milky Way )is a ski area that includes the stations of Sestriere, Sauze d'Oulx, San Sicario, Cesana, Oulx, Claviere, Pragelato and Montgenevre.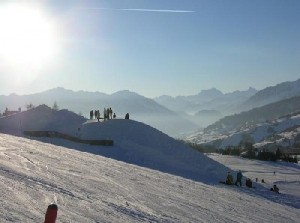 There are 72 ski lifts, ranging from 1350 meters at Cesana to 2800 meters at the top of Motta, offering superb views on all the surrounding mountains and allowing skiers to enjoy the vastness and beauty of the area.
Wide open spaces, scenic, snowy and lighted slopes, typical refuges for refreshment from the fatigue of the mountain, where to enjoy fine cuisine and modern resorts offering all the best comfort and leisure.
In Sestriere visitors can ski at night with artificial lighting on the slope dedicated to Giovanni Alberto Agnelli.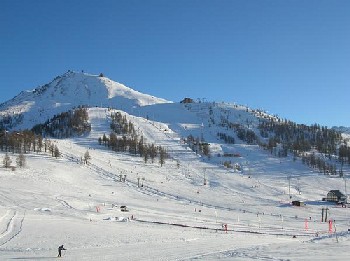 And precisely in Sestriere Borgata, situated 4 km far from Colle del Sestriere, the first ski facilities, that gave the entire development area, were born.
This is an ideal place for those who love snow and want to experience the thrill of skiing on the slopes that have hosted the XX Olympic Winter Games.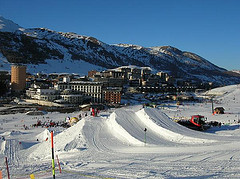 How to get there
By car
The A32 motorway connects Turin to Bardonecchia (95km). From the exit Oulx reach Sestriere (22km further). Or take the S.S. 23 from Turin, via Pinerolo.
By public transports
The Val di Susa is crossed  by the international railway Rome-Paris axis. The trains are very frequent and stop at Oulx train station. The line Turin-Pinerolo is also very convenient.
For more information: www.trenitalia.it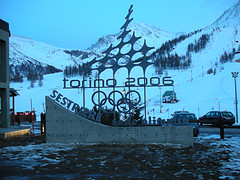 Bus services link Oulx to Sestriere and Turin to Sestriere Via Pinerolo.
For more information: www.sapav.it.
By plane
From International Airport Torino Caselle reach Sestriere in just an hour. A frequent shuttle bus connects the airport of Torino-Caselle to Porta Nuova railway station (every half hour from 06:30 to 23:30).
Information: www.aeroportoditorino.it
Caselle Airport – Phone +39 011 5676362
Other airports: the two Milan airports (Malpensa and Linate) are about 140 km far from Turin.
Information: www.sea-aeroportimilano.it. Phone +39 02 74851
Photos from the albums of: wichtelfraelein, Yoav Lerman, stefano.petraz, absolutmaybe and pietroizzo.