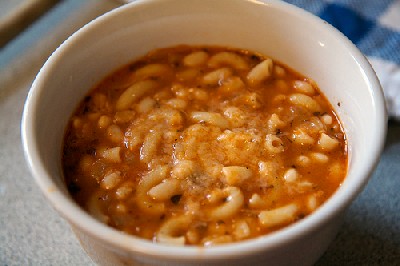 Pasta e fagioli (pasta and Beans) is one of the most traditional Italian recipes and, being widespread and popular in many areas, it is possible to find many variations of it.
Because of its popularity it is not certain where it was born.  Several regions claim to have the original recipe: Veneto and Tuscany are the two regions which more than others have made of it a typical dish.
Anyway, the recipe for pasta e fagioli was born in the taverns of ancient Rome as a cheap, but tasty and nutritious dish.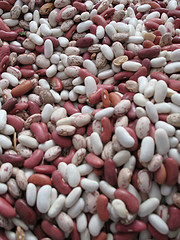 Over time pasta and beans has become the food of farmers who mainly had the products of their farms.

Ingredients
Serves 4 people
– 200 gr. pasta
– 400 gr. of dried beans
– 100 gr. rind (if you like)
– 80 gr. butter
– 1 carrot
– 1 onion
– 1 stalk celery
– 30 gr. salt
– Tomato sauce
– Pepper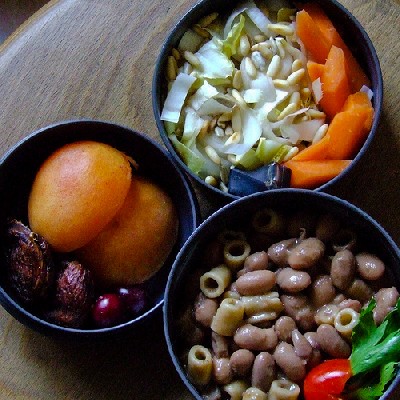 Preparation
– Chop celery, onion and carrot together;
– take a high-sided saucepan and melt the butter;
– then add the chopped vegetables and cook;
– then join the rind cut into pieces (if you like), tomato sauce, salt and pepper;
– after 4-5 minutes add the beans with 2 quarts of cold water and cook for 2 hours over low heat;

– then take half the pot of beans and blend,
– add the mashed beans to the pasta;
– serve, sprinkling it with pepper.
Helpful tips
If you use dried beans, soak them at least the night before;
while cooking the beans, you can add herbs and spices (removing them afterwards) for example, garlic, sage, bay leaf, and season further with a bone of ham or pork rinds, as was used once.
As a type of pasta you can use either the short pasta or even long broken pasta.
Where to eat and sleep in Italy.