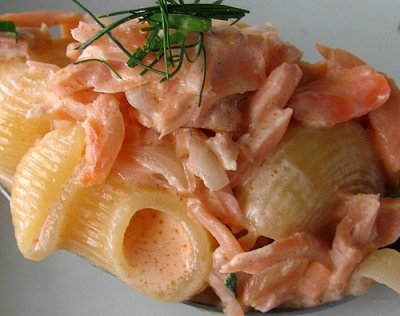 Pasta: one of the typical Italian dish! The love for it, makes any reipe tasty and even beautiful to look at.
Ingredients:
pasta (fresh fettuccine, penne, spaghetti…), 200 gr.
fresh salmon fillet skinned, 100 gr.
yogurt, 1 tablespoon
lemon juice, 1 / 2 tablespoon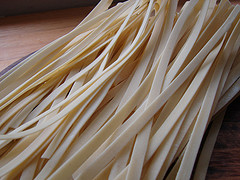 salmon eggs, 1 / 2 tablespoon
butter, 20 gr.
salt and pepper, enough.
Preparation:
– Chop into small pieces the fillet of salmon.
– Add salt.
– Season with freshly ground pepper.
– Melt some butter, not all of it in a large pan that will be used later for the pasta.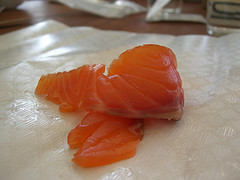 – Add the lemon juice.
– Add in the pieces of salmon.
– Cook for a few minutes, mixing frequently.
– Bring to a boil the salted water.
– Add the pasta into the boiling water.
– Add the yogurt to the salmon and heat it.
– Add the remaining butter.
– Adjust the sauce with salt.
– Drain the pasta when they are "al dente".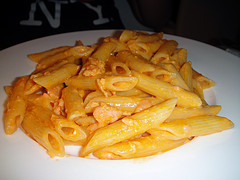 – Add them to the sauce.
– Add pepper.
– Arrange the pasta in a serving dish and garnish them with the salmon eggs.
– Serve them hot.
Photos from the album of: avlxyz, francescaV.com, Apremorca, onenjan, Andy Crave.