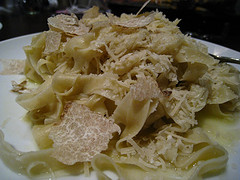 Croutons with truffles
Ingredients (amount for 12 croutons):
12 slices of white sandwich bread,
50 gr. of white truffles,
50 gr. of butter,
2 tablespoons of grated Parmesan cheese,
half a lemon, squeezed,
a clove of garlic.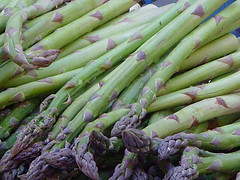 PREPARATION:
put the butter and a chopped fine clove of garlic in a pan and let the butter melt over low heat;
clean the truffles lightly with and wash them carefully and quickly in warm water, then grate and add them to the melted butter;
heat for a few minutes without sauté them and mix;
add the grated parmesan and a little broth if the mixture is too thick;
before removing from the fire, put the lemon juice and a bit of its grated peel;
after toasting the bread, spread the cream obtained and serve hot.
Asparagus with truffles
Ingredients (4 servings):
800 gr. asparagus,
1 medium size truffle
6 anchovy fillets,
mayonnaise,
salt.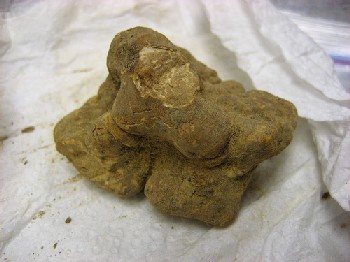 PREPARATION:
wash the asparagus;
remove the hardest part of them;
put them to boil for about 20 minutes in a container high enough;
drain and put them with the tips toward the center on a serving dish;
add the anchovies into pieces;
add the salt and the truffles cut in slices with the appropriate gear. Finally decorate the dish with mayonnaise.
Hotels in Italy