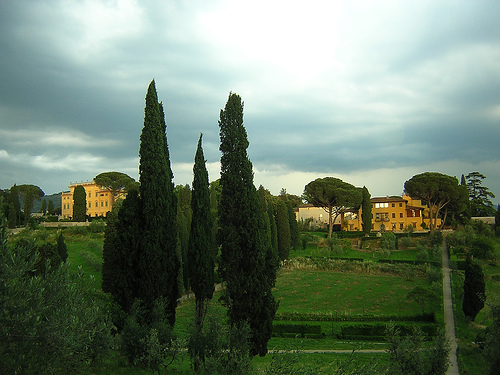 Tuscany is beautiful – there is no question. However, many tours of Tuscany take you through the most populated and tourist-driven areas of the region. Driving through Tuscany can reveal the true nature of the land and its people. When visiting this, one of the most well-known regions of Italy, a driving trip is certainly most worthwhile.
Winding Countryside Roads
When you venture off the main roads, your true tour of Tuscany begins. Wander down any road in the region and you'll find winding roads through the countryside edged with rosemary, cypress trees and wonderful views. Along the country roads, you'll have the option to stop and examine any aspects of the area that interest you – no matter how minute. Those who enjoy natural photography would certainly benefit most from a leisurely drive through the Tuscan countryside with many stops along the way.

Small Villages
The region is full of villages tucked away in the hills of Tuscany. Drive through olive groves and vineyards and don't be surprised when you're suddenly presented with an ancient town complete with turrets, stacked stone houses and cobblestone streets. Stay for a cup of coffee or a quick turn through the center of town to experience the friendly nature of the people and the never-ending presentation of fine foods and wines.
If you're truly lucky, you might happen upon a village on one of the many festivals celebrated in traditional Italian towns. You might also find the local markets open if you visit on the weekend or on the designated day of the week. An Italian market is always worthy of a turn.
The Vineyards
There are many vineyards throughout Tuscany. The most prominent, such as the Chianti, might be on a large scheduled tour, but the endless small vineyards are even more intriguing to visit. These vineyards are often family owned and can run directly up to the sides of the road as you tour the area.
When you see a turn for a local vineyard, drive down the winding lane and sample the wares. If you enjoy the flavor, buy a bottle. This is a perfect way to develop a unique and very memorable wine collection to take home from your trip. Delicious local wines are also terrific souvenirs for friends and loved ones back home.