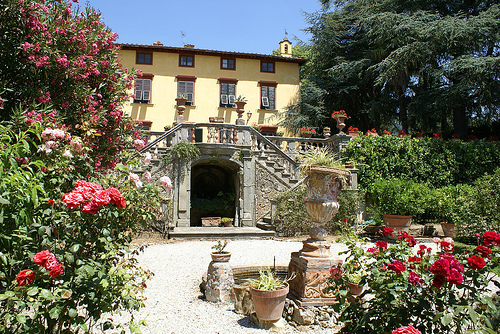 While the rest of the world has progressed at a rapid clip, there is something truly timeless about the relaxed pace and gentle lifestyle you'll find in Tuscany. Tuscany is a beautiful Italy vacation for a first-timer. There is much to see without getting too clogged up in the big cities and the total experience is absolutely lovely.
Accommodations in Tuscany
When you plan your trip to Tuscany, consider staying longer than a few days to take advantage of the villas, vacation homes and Tuscany farmhouse holidays, you can rent in the area. While you won't have anyone turning down your pillow every night, you will have a relaxed immersion into the relaxed, beautiful country environment. Most rentals in Tuscany run from Saturday to Saturday and expect to pay your security deposit in cash.
Seeing Tuscany
The sights of Tuscany are varied with vineyards and wineries, rolling hills and lush landscapes and the larger cities of Florence and Siena. Florence is home to beautiful leather crafts and jewelry trades as well as museum and antiques. By touring both cities and countryside, you'll be able to see the best that Tuscany has to offer without committing yourself to only one sort of trip. This will likely require renting a car unless you've rented a house or apartment or chosen a hotel room inside a city that has arranged tours of the countryside with transportation provided.
The Best Time for Tuscany
Tuscany is beautiful year-round, but the best time to visit is in the fall or spring. Specifically the months of May, September and October let you escape the heat of this region and the crowds that flock to it in the summer months without getting into the rainy winters – although a winter in Tuscany can be romantic as well. In the warmer months of the year, you'll be able to see the lushness of the countryside as Tuscany is largely rural with rolling hills, cypress trees and olive groves competing with vineyards for the most impressive bits of scenery.
Enjoy the Experience
If you've never traveled outside of your own country, you might not yet be exposed to the total immersion you can experience in Italy. The televisions likely won't have English-speaking channels in Tuscany and you might be a bit frustrated or overwhelmed by the local driving conditions and hours of operations. Food shops are often closed from lunch until late afternoon, for example. Don't allow these differences to frustrate you. Simply enjoy them as part of the total experience!