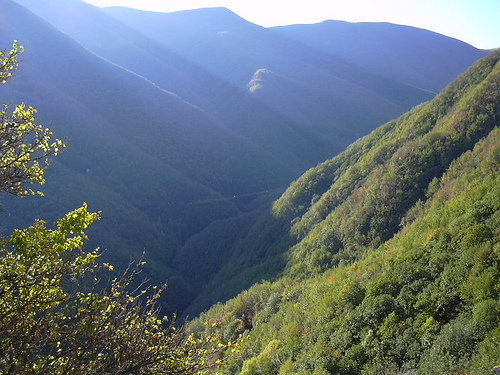 If you've always dreamed of vacationing in Tuscany, you'll be thrilled to know that Tuscany isn't just the home of warm breezy vineyards, but also a collection of mountain scenery, marble quarries and amazing cultural elements.
Images of Tuscany always depict the land as hot and dry, but not all of the Tuscany area follows this same pattern. But the town of Reusa has some of the best elements of Tuscany along with stunning mountain scenery and blissfully cool weather. The nights in Reusa can be downright cold, even in the summer months thanks to the higher mountain location, and the days are breezy and cool – much more pleasant than sweltering summer days in Rome, Florence or many of the Tuscan vineyards.
Enjoying Reusa
Spending time in Reusa is full of simple pleasures. The resort style hotels in the area provide plenty of balconies and piazzas for guests to simply sit and enjoy the views that surround the region. Fortunately, there is a great more to do than simply sit around all day long. There is hiking throughout the hills as well as shopping and other resort style activities.
Museums and other cultural sites can be found within Reusa as well as surrounding cities like Cosola. Reusa is home to the prominent resort and restaurant Agriturismo Spino Fiorito. The resort elevates fine dining to an entirely different level – blending delicious local fare with artistic touches from a more global perspective.
Exploring Tuscany
While eating at Spino Fiorito is an art unto itself with rich foods and multiple plates at each meal, the small town of Reusa is an excellent starting point for exploring Northern Tuscany. The cool weather makes it easy to get up and around throughout town and on to other locations as well.
Casola, a nearby town is home to an excellent history museum. A ceramics studio can be found in this city as well. Going in a different direction, relax for the day in the spa town of Equi Terme. Drive to the east and you'll come upon the Garfagnana, a site sought after for amazing scenery and natural elements.
Reusa may be central to much of what makes northern Tuscany special, but it is a pretty place in its own right. Spend time in the big cities and exploring the flat lands of Tuscany before heading into the hills to relax in the breeze and coolness of some of the best countryside in the country.