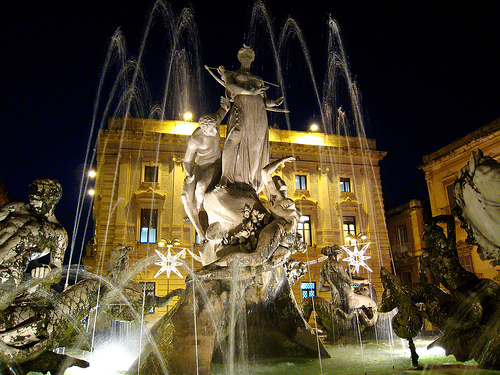 Even the words "Italian Vacation" sound expensive, but outside of hotel and airfare, you don't have to spend a fortune to have a good time in the country. In fact, if you plan just right, you can even reduce your airfare significantly by catching a great sale and stay in hostels, monasteries and rental houses for far less than you would in a hotel as well. Regardless of where you ultimately stay, however, be ready to take on the towns for a lot less than you might think.
Free Museums
If you're planning to travel to Italy in April, you can take advantage of the Week of Culture, or la Settimana della Cultura. You'll find special exhibits and presentations as well as unusual sites open to the public within the museums as well. Best of all, the museums, this week, are totally free!
They may be a bit crowded as well, of course, but you go early or stay late you may be able to avoid the worst crush of the crowds. Other months of the year have at least one free day for admission as well. Plan carefully and you can take advantage of the free admission at your desired museums during your trip.
Churches and Historical Sites
Many of the churches and historical sites throughout the major cities in Italy are free for visitors. You may have to arrange your timing just right or you may be encouraged to offer a donation in some of the churches, but spending time in most of the churches doesn't cost very much. Any city you're in will likely have a Duomo, or cathedral to visit. Once inside you'll be amazing at how much art and culture is visible through the classic frescos and statues.
Other buildings in historic centers may be open to the public as well. If you find bell towers, piazzas and fountains. Often these are some of the most interesting sights in the cities, and they are always totally free.
Walking
Italy is a country full of walking trails, mountain vista hikes and strolls through the busy cities. Bring a pair of great walking shoes and plan on taking a stroll through just about every location you travel to throughout Italy. You can walk along sea-side cliffs. You can walk through the city squares with a few stops for serious people watching and you can walk to the ruins of ancient civilizations out in the farther reaches of the country as well.