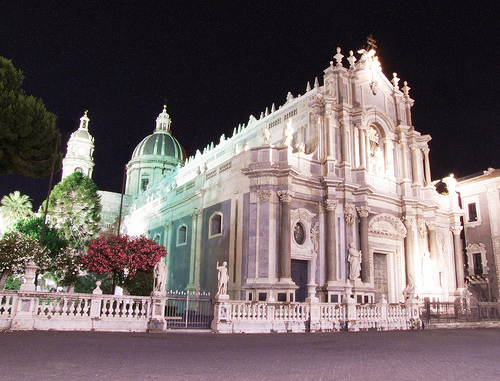 Most Italy trips take place in the summer or perhaps the spring, but if you consider going to Italy in the winter, you'll be able to take advantage of some truly wonderful elements that you simply can't find at other times of the year.
Truly Rich Cuisine
They might not advertise it, but Italians don't eat heavy cream sauces during the warmer months. The food is available for tourists any time of the year, but once the leaves start to change color, the whole of Italy changes gears in the kitchen and you'll find the most succulent meats and delicious creamy pasta dishes served anywhere. This is especially nice for those who like to take an authentic trip and skip eating at local tourist restaurants.
The Arts
The opera and orchestra season in Italy is in high swing in the colder months of the year. Why not plan a trip to an authentic Italian opera during your travels. You would have the opportunity to dress in your finest and experience some of Italy's finest arts that are out of season when the majority of tourists are coming to town.
The Sights
While many sites change their hours to accommodate shorter days and smaller crowds, all major attractions are open during the winter months. The primary difference is there isn't much competition to get in. You can wander the streets of Pompeii and feel as though you're the only person in the room. You'd be hard-pressed to find a line to wait in at a museum, which is good since the cold, wet weather can be uncomfortable – but no more so than the hot, sweaty weather you'd be sharing with hundreds of other tourists in the summer.
Discounted Travel
The best part of traveling to Italy in the winter is that your dollars go much, much further. You'll find that airline tickets to Italy in the winter are often half the price of the summer tickets – maybe more. Hotels offer similar discounts, and a villa can be rented for truly outstanding rates over the winter months. Of course prices spike around Christmas, but other cold months of the year are a feast for the senses as well as a truly amazing bargain for those wanting to really experience Italy.