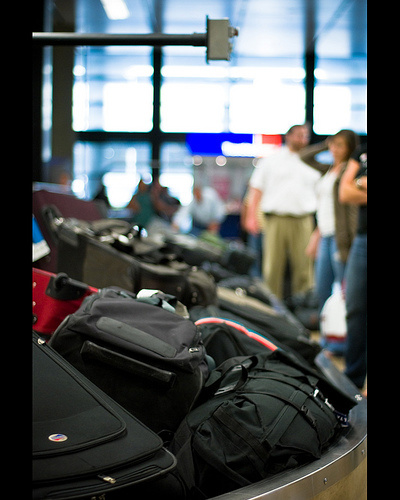 A trip to Italy is always a cause for excitement, but it can also be a bit confusing when it comes down to the best items to actually pack in your suitcase – after all, you don't know what you'll be able to buy in the stores in Italy, especially if you have a favorite brand. But that need for everything is coupled with a very realistic limit on how much you can bring with you on the plane and along the road.

A Money Belt – Unfortunately, pick-pockets are a big problem in many areas of large European cities. Ladies, consider leaving purses at home or putting just a minimal amount of cash in your purse and keeping all important documents including your passport and airline tickets and your credit and debit cards on your person in a lightweight, beige moneybelt. Wear the belt everyday and keep it closed and safe under your clothing to enjoy the peace of mind while you travel.
A Hanging Toiletry Bag and Washcloth – The counters in most hotels in Italy are small and complementary items are smaller. If you're one for toiletries and cosmetics, having a hanging bag that can fasten onto the hook over the door or the door knob lets you stay organized and efficient with your toiletries. Be sure to pack your own washcloth or mesh sponge as well since most European hotels don't provide washcloths.

A Clothesline – A small clothesline that you can tie across the end of your hotel room while you sleep will let you rinse out clothing that gets wet or hand wash items such as underwear and socks as necessary. There are times of the year that you can expect to get a bit wet with seasonal showers in Italy, and having somewhere to dry clothes completely before putting them back into your suitcase will make the experience more comfortable for everyone.

A Daypack or Travel Bag – You don't want to lug everything with you every day, but you want to have an easy way to carry items you pick up and things like a sweater, water bottle and camera while you visit sights during the day. Consider a backpack or a travel bag that fits across your body like a messenger bag. One that can be yanked of your arm or that you have to hold all day isn't as good as one that is easy to wear and always available to hold a new brochure or souvenir.