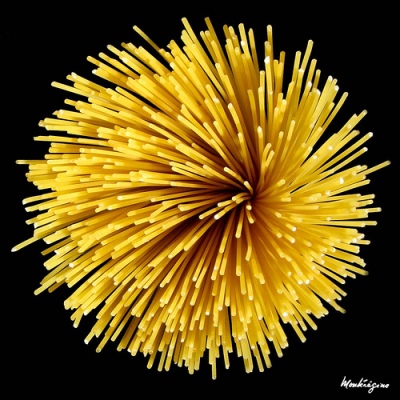 Ingredients
• 500 gr. spaghetti
• 300 gr. baby octopus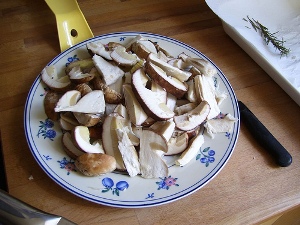 • 300 gr. peeled shrimp
• 300 gr. mushrooms
• 2 ripe tomatoes
• chopped parsley
• 1 / 2 cup of white wine
• 2 tablespoons of olive oil
• salt and pepper

Preparation
– Clean the mushrooms, cut them into thin slices and stir-fry them in a pan with a bit of oil just for a minute.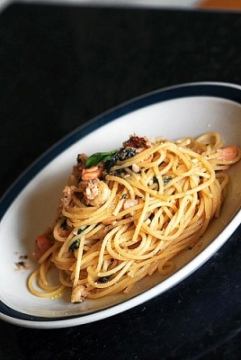 – Add the baby octopus, pour the wine, mix well, cover and simmer over low heat for about 40 minutes, adding more wine if needed.
– After those 40 minutes add the peeled and chopped tomatoes, salt, pepper and continue cooking for another 15 minutes.
– Then add prawns, parsley and mix well.
– Cook for 2 minutes and remove from heat.
– Cook the pasta in abundant salted water, drain it al dente and add the sauce.
Photos from the Albums of: monteregina, Sifalcia, santacroce, A Culinary (Photo)Journal, Jakob Montrasio.
Restaurants and Hotels in Naples.