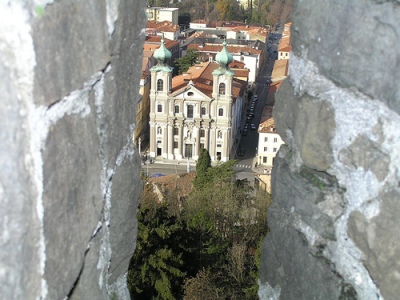 Gorizia is a town of 36,000 Italian inhabitants, capital of the homonymous province in Friuli-Venezia Giulia.
The city is the focal point of conjunction between the Latin and Slavic world and between Italy and Slovenia.
Gorizia is a city of a particular charm and it will take a few days to discover its many treasures. The quiet dignity brings back the old Central European influences.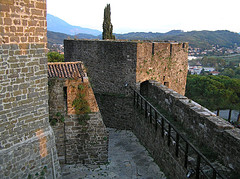 Although architecturally the city seems to look a little as Vienna and as Venice not without something Slovenian, but always under Italian cultural influences that are clearly prevalent.
Situated in a pleasant valley traversed by the lower course of the Isonzo, the city is surrounded by green hills and a circle of mountains that was the scene of bloody battles during the First World War.
Photos from the albums of Toprural and Stefan@Benatti.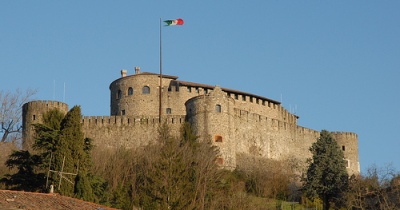 Active industrial and commercial center, Gorizia, in spite of urban expansion, managed to preserve its historic centre imprint of nineteenth-century garden city which is testified by the presence of large areas of public parks including the famous "park of remembrance".
The city is home to many cultural institutions, it hosts the European Symposium on Choral Music and in this city it is prepared every year a very important international exhibition called Espomego.
Gorizia can be used as an excellent base for excursions to places associated with sad memories of World War I, as the battlefields of Isonzo and Carso, the Ossuary Oslavia, the Mount St. Michael and the Ossuary Redipuglia .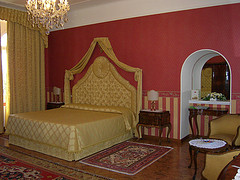 One of the reasons, but not the only one, to visit Gorizia, is its castle overlooking the city. Its construction was begun in the twelfth century by the counts Lurnhau and Pusterthal.
Today, after many vicissitudes and damage of war, the castle has been beautifully restored and features many rooms decorated with antiques and adorned with many works of art.
Of great charm is the village area around the castle, which retains many interesting buildings.
Among these there is the Ressauer House built in 1475 in Venetian Gothic style and the Formentini Palace, a seventeenth-century building now housing the Museum of History and Art, which boasts a collection of artefacts ranging from prehistory to the present.
In the same area there is the Church of the Holy Spirit built in 1398 which has an original rough stone facade and two towers.
Photos from the albums of Toprural and Stefan@Benatti.
Where to Stay.