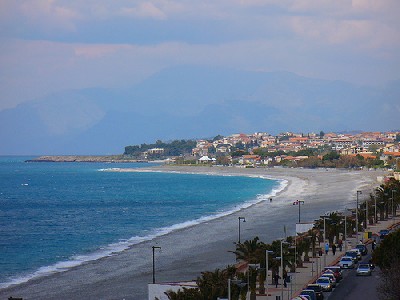 Calabria is an Italian region rich in intense aromas, peculiar flavours and special evocative colours. Due to these characteristics it is well known around the world.
Thanks to its geographical position Calabria has always been a meeting place of different cultures and peoples. The traditions and art are evidence of ancient civilizations that settled and lived here.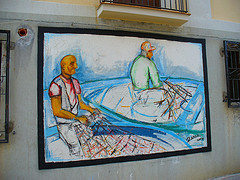 Among the major civilizations there are Egyptians, Greeks, Byzantines, Carthaginians and Romans.
It begins with the Calabria's Tyrrhenian Coast, named "Riviera dei Cedri" (Coast of the Cedars: this part of the coast is named after the cultivation of cedar), which has 22 villages. The coast continues with 800 kilometres of white sandy beaches, interrupted here and there by granite cliffs.
After the Riviera dei Cedri there is the small town of Diamante, one of the most important tourist destinations in Italy. The city name derives from its beauty and its location.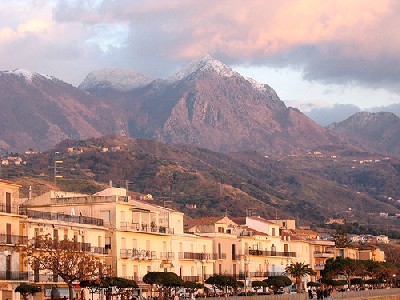 Diamante is located on a ledge of the coast and is surrounded by beautiful plantations of cedar trees, thus appears to be embedded between sea and mountains.
In the most ancient part of the town it is interesting to visit the Church of the Immaculate Conception, built in 1600, but amended several times up to the twentieth century.
This church is linked to the legend of the wooden statue of the Madonna, from which it takes its name.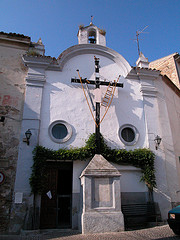 The legend says the wooden statue of the Madonna was on a ship that had to take it to Sicily. But the ship mysteriously stopped right in front of Diamante and wasn't able to leave again until the statue was brought into the church where it is even now located. The statue of the Madonna decided to remain in Diamante to protect the city from the difficulties of the recent earthquake.
Another distinctive feature of the city are the Murales (Murals), which have brought to the city the appellative of "most painted city of Italy."
There are 150 paintings scattered around the alleys and the streets of the historical centre.
Most of these paintings were made in 1981 thanks to the painter Nani Razzetti , who gave way to this initiative.
In June every year the murals are subjected to meticulous conservation actions and their number keeps growing.
Photos from the Albums of: 1 2 3…Stella!, cippalippainthesky, candido33 and loloieg.