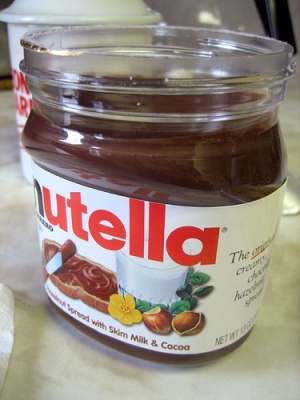 Nutella is the brand name of a very famous Italian hazelnut cream.
It is based on vegetable oils, sugar, hazelnuts and cocoa.
It was created in 1964 by the Italian confectionery Ferrero, on the basis of a previous called Pasta Gianduja cream and then Supercrema.
The name derives from the conjunction of nuts, which means "hazel" in English, and the suffix for a catchy name.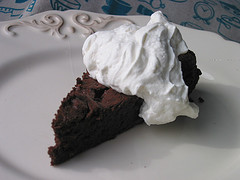 Nutella chocolate is one of the most loved by Italians and it is well known throughout the world.
In one of the latest television commercials it was presented the slogan: "What the world would be without nutella"! With no disrespect to the many and serious problems of life, many people agree with it!!!
Nutella cake
Ingredients:
Nutella 250 gr
5 eggs
4 tablespoons flour (about 100 gr)
10 tablespoons of sugar (about 150 gr)
50 g butter or margarine
1 packet of yeast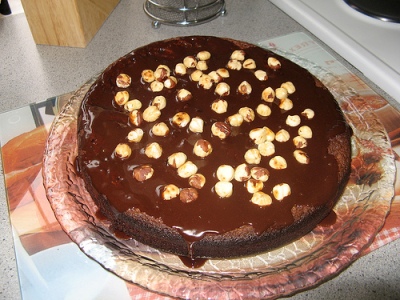 Preparation:
– First of all the whip 5 egg white, then mount the 5 egg yolks with sugar until a nice frothy mixture comes out, then add the flour and the yeast.
– Mix up Nutella with softened butter and add the frothy cream.
– Finally combine the whipped egg whites.
Amalgamate well and put in a oven pan of 24 cm in diameter, cover with wet parchment paper.
– Bake at 180 degrees for 45 minutes
Notes:
Try it also with no yeast. It is obviously more compact and it is very good accompanied by creams or jams.
Where to stay and eat in Italy.