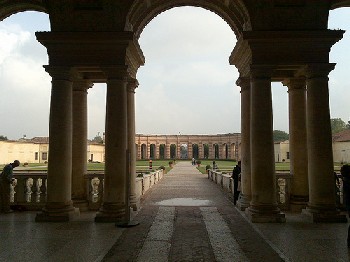 The Palazzo Te is a monumental building in Mantua. It was built between 1524 and 1534 commissioned by Federico II Gonzaga by the most famous Italian architect Giulio Romano.
It was built in a marshy area of the city reclaimed by Gonzaga Family. Francis II, father of Frederick II chose it as the place for the practical training of his esteemed and beloved horses.
Frederick, at the tome lord of Mantua, decided to turn it into a place of recreation, rest and gorgeous parties. Here Giulio Romano had the opportunity to give vent to his genius.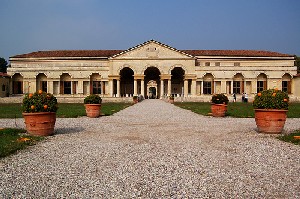 Palazzo Te was often used by the Gonzaga family to receive and great important guests like emperor Charles V on two occasions, in 1530 and 1532. While Henri III, king of France, was here a guest in 1574.
The Palazzo Te consists of several Chambers and Halls. Each of them has its special name and houses beautiful paintings and frescoes.
Some important Chambers:
The Chamber of the Giants is the eldest. The painting covers completely and without interruption all the available space: a fresco that puts the viewer in the centre of the event. Here Jupiter, with a beam of lightning, defeats the Giants, while they try to climb Olympus. An episode related to the myth of Gigantomachy, the Giants fight against Jupiter, as narrated by Ovid. Here Giants are represented as men while Ovid described them as as monsters with a thousand arms.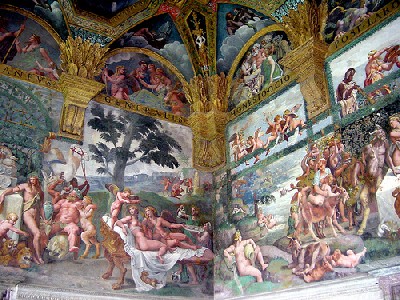 The Hall of the Horses is a large room with life-size portraits of the six favorite horses of Gonzaga and it was where feasts and balls were held.
The Chamber of Amor and Psyche was the dining room of the Duke. Every wall is entirely painted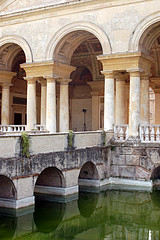 depicting the mythological story of Psyche. It is the symbol of the Duke's love for Isabella Boschetto.
The Chamber of the Eagles was the bedroom of Frederick with the fresco of the fall of Phaethon from the chariot of the sun.
The Chamber of the Winds was also called chamber of the Planets, Medallions, or Zodiac. But its final name derives from the stucco faces personifying the winds. Each mask is different and together they make up a sort of anthology of caricatures.
The Small Chamber of Venus is a tiny room used as Federico II's private bathroom, on the mezzanine floor. The intimacy of the room is underlined by the light coming from the small window. Its name derives from the fresco reprisenting the Toilet of Venus, where the goddess, in the company of Amor, is holding a mirror.
Photos from the Albums of: Barbottina, atropo8, Sebastià Giralt, blunted™, Joe Litobarski, Pelódia, da Foto_di_Signorina, Allie_Caulfield.