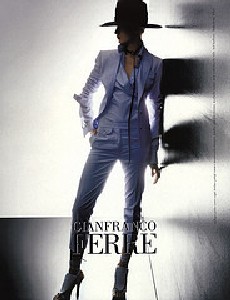 Gianfranco Ferre is one of the best known and appreciated representatives of the "made in Italy" worldwide. The prestige of Italian fashion owes a lot to his creations including not only clothing but also accessories, jewellery, eyewear, perfumes, scarves and neckties. His professional history is intense and extraordinary, starting from his first creations, almost made for fun, through the long trips to India, ending with collections presented in the major international fashion shows.
Gianfranco Ferré has expressed creativity and project, poetry and imagination. He created a fashion that was a synthesis of strong impressions and emotions in a language of signs and forms, colours and materials. It was a research aiming to experiment and innovate, always respecting the richness of tradition.
The name of Gianfranco Ferré has been internationally recognized as one of the best examples of fashion houses that combines quality and style.
The fashion and the style of Gianfranco Ferré, the great designer who died in 2007, is the protagonist of an exhibition at Palazzo Reale.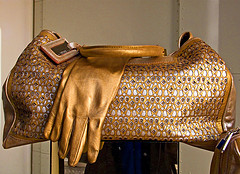 The highly spectacular dresses of the house are expression of elegance and show the great tailoring capacity. They are the witnesses of the revolution that Ferré brought to the fashion universe.
Fashion is not only interpretation of its time, but a device capable of recording social and cultural changes. The exhibition, curated by Gisella Borioli, is a path where the creations of the architect – designer Ferrè represent a new form of style, taste and beauty.Information:
From 15/09/2009 to 15/10/2009
in Palazzo Reale
in Piazza Duomo, 12
in Milan
Area: Old Town – Center
Underground stops: Duomo – MM1 – MM3
For more information about accommodations in Milan, click here.