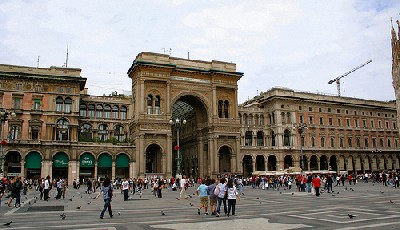 La Rinascente is an Italian department store specializing in clothing and accessories. Currently has 12 stores found in the major Italian cities.
Its story began in 1865 when Ferdinando Bocconi opened in the centre of Milan a small cloths shop. In a few years its activity expanded to become the first Italian store.
After the great fire on Christmas Eve of 1918 destroyed it, the warehouse was rebuilt and renamed La Rinascente by Gabriele d'Annunzio.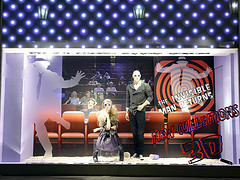 La Rinascente became synonymous with elegance and good taste thanks to the quality of clothing and accessories sold there and thanks to the valuable posters of Dudovich Marcellus, which captured all the charm of a lifestyle made of holidays, sophistication and attention to fashion and style.
Under the bombings of World War II the old building of "La Rinascente" was seriously damaged. Later, the old building was completely demolished, and "La Rinascente" was rebuilt in completely different ways.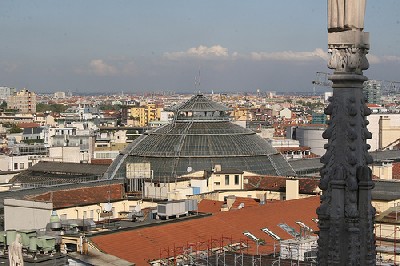 In December 1950 it was inaugurated in Milan a new large warehouse in Piazza del Duomo, designed by Aldo Molteni.
Some time ago, the facade of La Rinascente has been restored and cleaned so to recover ita old brightness. The marble facade has finally regained the rose, grey and blue of the grains.
Even walking under the arches offers, a different taaste with new entrances, new lighting, and with large windows to display clothes and products.
The Rinascente is still one of the greatest testimonial of the Italian and international fashion. It offers a large number of worldwide famous brands, with particular attention to the great designers, often Italians, who have done and still history of fashion.
Some say that the Rinascente "is the elegance that goes down among the mortals."
In La Rinascente, there are also cafes and restaurants, offering an excellent service in a relaxed environment full of a serene and elegant good taste.