Risotto al nero di seppia

Ingredients:
500 gr. squid with their ink
300 gr. superfine rice
6 tablespoons olive oil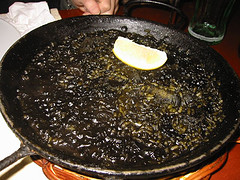 1 / 3 chopped onion
1 handful chopped parsley
1 clove garlic
1 / 2 cup dry white wine
1 litre boiling stock (made with fish or with water and salt)
1 teaspoon tomato paste
salt and pepper
Preparation:
– Clean the squid by removing eyes, bone, mouth and put aside the bags containing the ink.
– Wash thoroughly and cut into strips.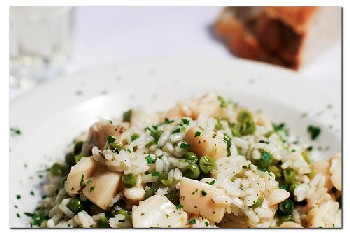 – Put some oil in a pan and slightly fry onion and garlic.
– As soon as the garlic is slightly brown, remove from the pan.
– Put the strips and a bit of parsley in the pan and cook over low heat, sprinkling occasionally with the white wine.
– Add the "bags" of ink.
– Let it cook for a few minutes and then add the rice.
– Brown the rice without adding anything for a few minutes over medium heat.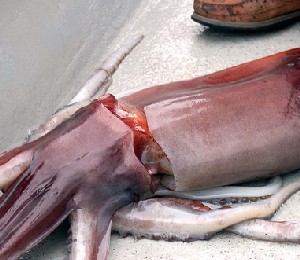 – Add the tomato paste and strain the broth a ladle at a time, always stirring.
– When the rice is almost cooked, add the remaining chopped parsley, check the salt, add pepper and serve.
Attention: the risotto has to be smooth and creamy.
A variation: do not add the squid ink, but only a greater quantity of tomato paste.
Photos from the Albums of: Clarita82, hchen1, Gyrus, kqedquest, paPisc, CyboRoZ and Sifalcia.
Eating and Staying in Italy.