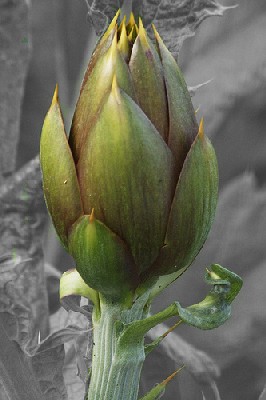 This is a traditional dish of Sardinia especially used at Easter.
The combination of artichokes with lamb is specially tasteful.
This dish is served as the second course.
Ingredients
• 800 grams of lamb
• 6 Sardinian spiny artichokes
• 1 glass of white wine, preferably "Vernaccia"
• extra virgin olive oil
• 2 cloves of garlic
• parsley
• salt
• chili powder
• 1 lemon (juice)
Preparation
– In a large saucepan, heat a bit of oil with two cloves of crushed garlic (to be taken away later.)
– Then add the meat of the lamb, cut into pieces, making it brown on all sides over high heat.
– Lower the flame, and when the meat has turned a golden brown, add salt and pepper and add a glass of white wine, recovering the heat until it partially evaporates. Continue cooking on a covered container at gentle heat (adding a little hot water if and when necessary).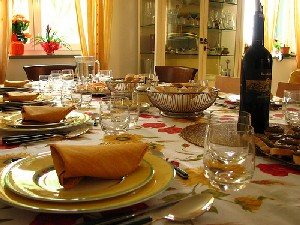 – Meanwhile, clean the hard outer artichoke leaves and take away the internal beard; cut them into not too thin slices, and keep them aside in water acidulated with lemon juice so they do not blacken.
– When meat is almost cooked, remove the lamb from the pan, drain the artichokes and cook them in the sauce that is left, flavouring with fresh chopped parsley.
– When the artichokes are almost cooked (but still "al dente" hard to bite), put the lamb and finish cooking over a gentle heat, stirring the pot often to prevent the meat from sticking.
– Serve hot!