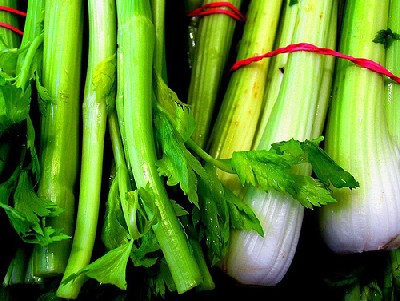 Sedani alla Pratese
This is a typical dish of Prato (10 km far from Florence) prepared with the most tender ribs of celery cooked in water, stuffed with a mixture usually consisting of veal, egg yolks and spices, fried in deep fat, and finally drowned in a meat or tomato sauce.
Ingredients
4 celeries
300 gr. minced veal
150 gr. minced mortadella
20 gr. chopped parsley
50 gr. grated parmesan cheese
1 \ 2 clove garlic chopped
5 eggs (2 are for the filling)
50 gr. flour
200 gr. olive oil
salt and pepper
nutmeg
400 gr. meat sauce or tomato sauce.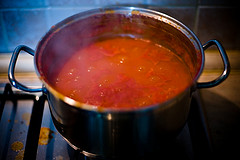 Preparation
• Clean well the celery by removing the wires; cut into pieces 6 cm long and put them in boiling salted water.
• Once they are cool, cover with a cloth on which is placed a burden to squeeze out the water from the ribs.
• Prepare a paste made of veal, mortadella, parsley, Parmesan cheese, half a clove of garlic, two eggs, salt, pepper and nutmeg, mixing all over again and again.
• When the celery stalks are cold and have lost all the water, cat in half. One part will be filled with the
mixture while the other will be used to cover.
• Flour the stalks, pass them in the beaten eggs and fry in plenty of olive oil.
• In the oven at 180 ° put a large pan with the meat sauce or tomato sauce. When it starts to boil put the fried celery. Cover with a lid and let them cook until they are golden brown.
Photos from the Albums of: Ambrosiana Pictures (P), Vincos, Esteban Cavrico, StimpsonJCat and Jeremy Brooks.