Both in Genoa and Piacenza people think that the Ligurian-Emilian Val Trebbia is one of the most beautiful valleys of the Northern Apennines.
Here there is a river beginning to flow as a torrent rich in bright colours and becoming a river of crystal clear waters towards the end of its flowing. The view is of a wooded valley with few villages scattered around.
Beautiful views of the other mountainsides with the blue of the artificial lake, the red roofs of the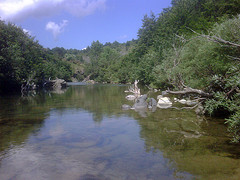 houses, the dark green of forests and the light green of meadows. All this is protected by the Regional Natural Park Antola.
The most important city of the Val di Trebbia is undoubtedly Bobbio, which is located on the territory of Piacenza. If we look at a map we notice its privileged and dominant position, near the river Trebbia and surrounded by lush green nature.
This city is an ideal place for an alternative, but very interesting vacation. The city is well connected with the major cities around and offers a lot of accommodation, restaurants, cafes and entertainment.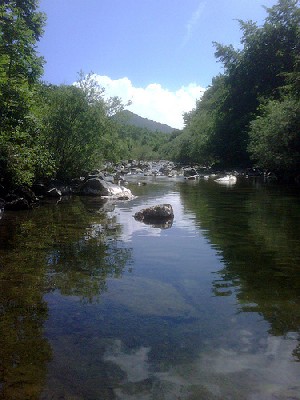 In the surroundings of the valley you can make trips by car, follow the hiking trails, horseback or mountain bike, and have fun on the river Trebbia practicing various sports activities.
But Bobbio is not just nature. Here there is art, history, and the medieval charm of an old borough, the pleasure of tasteful food and good wine (Trebbianino). This place provides a holiday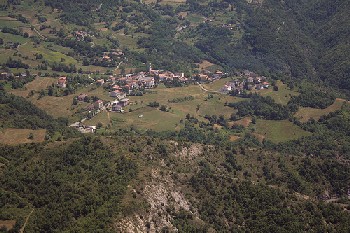 away from the routes of mass tourism.
To get there take Highway 45, connecting Genoa to Piacenza, along the river Trebbia. This road follows the route of the mountain and offers beautiful and wild landscapes.
Along this route you can admire the castle of Barberino, or "Dego", and what was once the castle of Piancasale.
At the entrance into the city there is the statue of Saint Colombano (the patron saint), who is there to welcome visitors.
Photos from the Albums of: _Night Flier_, fabcom, freelens_7 and surfstyle.