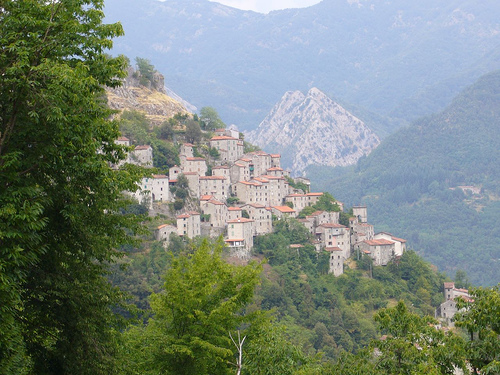 While there are no two towns or even houses alike in the rolling hills of Tuscany, there does come a time for many travelers that they start to get a bit worn-out from trying to absorb so many works of art and so many fine vineyards in a set amount of time. The town of Lucca is often overlooked by tourists rushing from one major city in Tuscany to another, but like all towns in the region – it has much to offer in the way of culture and a bit of adventure as well.
Charming Lucca
Lucca was once the capital of Tuscany and the residents of the town are fiercely independent still. The pride of these residents in their city is absolute and touches of pride are clearly seen in the details around the town, especially in the churches. The grand Romanesque cathedral is easily the most impressive structure in the town and sits in its resplendent glory near the center of town.
As you travel through Lucca stop for an early lunch in one of the cafes and then take a few hours to explore the town. Plan to spend at least three hours exploring the city to get a full feel of what it includes. The ancient ramparts around the town deserve a walk – and admire the view while you're up there. The Puccini museum is another area where you can take a quick tour to see the development and history of the town and the surrounding area.
Bagni di Lucca
Just outside of Lucca, in the foothills of the Apuan Alps is the famous spa town of Bagni di Lucca. The spa is found in the region known as Garfagnana on the Lima River. Bagni di Lucca has grand old homes to admire along with adorable shops and restaurants. Look around at the beautiful terrain in the small resort while you enjoy a break for tea or coffee in the afternoon.
As you leave the town, travel the "yellow" road to the northwest from Bagni and follow the signs to the fortress city of Castelnuovo do Garfagnana. Inside this fortress you'll find a truly fairy tale village that dates back to the 12th century featuring a sixteenth-century Renaissance cathedral and, of course, a stunning landscape. Drive out of Lucca and the surrounding towns onward to find more vineyards and art enjoying the charm and comfort of the ancient Tuscan villages.