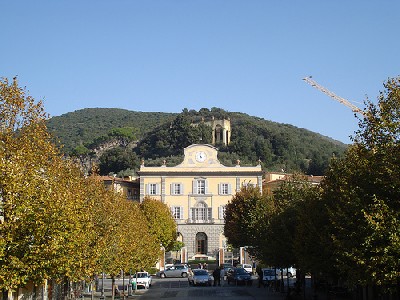 The area of the municipality of San Giuliano Terme, with over 30,000 inhabitants and 20 villages spread over an area of 92 sq km, is an oasis rich in history and natural wonders. It is locatedy near the sea and the mountains, with the possibility of excursions on foot, by bicycle or on horseback. It is a crossroads between two cities of art like Pisa and Lucca.
San Giuliano Terme is the ideal place for a stay of peace, made more relaxing by the ancient Terme already known in Roman times, now offering a wide range of treatments for wellness.
San Giuliano Terme is situated at the foot of Mount Pisano and binds its name and its history to two factors: the yellowish white marble, possible to find in many Pisan churches and monuments.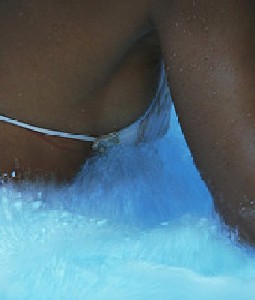 It was already inhabited in prehistoric times, but Etruscans first settled there permanently and started the business of marble quarrying and the exploitation of thermal waters. Romans brought the waters to Pisa, at the Bagni di Nerone, thanks to the aqueduct, the still clearly visible giant architectural work.
The town develops in later centuries also thanks to the spa in a succession of seasons of tourism, where treatments and cures have always been accompanied by entertainment and culture.
In this area there are calciferous magnesic sulfate water providing beneficial effects. They also are naturally rich in vital curative elements. They have different sources at the foot of Mount San Giuliano and are divided into two groups called the "East Baths" (40° C temperature) and the "West Baths" (38° C temperature).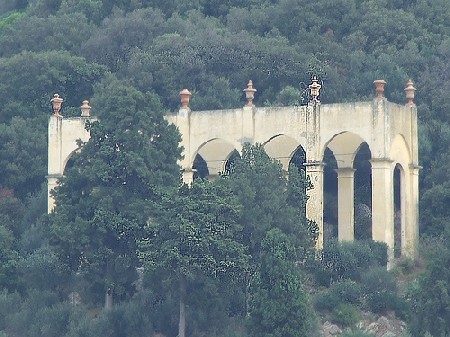 The mud, created by this waters, and the baths at San Giuliano are very good for rheumatic illnesses and the after-effects of injury and sprains. It is also possible to have inhalation treatments especially indicated for chronic respiratory tract illnesses thanks to the alkalinity and the particular richness in calcium and the S04 of the water.
It is located near the SS Abetone 12 connecting Pisa (6 km far) to Lucca (12 km far). It can be easily reached by the A11 Firenze-Mare, exit Lucca Est (15 km) and the FI-PI-LI Exit Pisa Nord Est (6 km). It is also easily accessible from the North via Cisa, the motorway linking PARMA-LA SPEZIA).
San Giuliano Terme has also got a railway station on the line Florence via Pisa-Lucca.
For more information about spa holydays, click here.