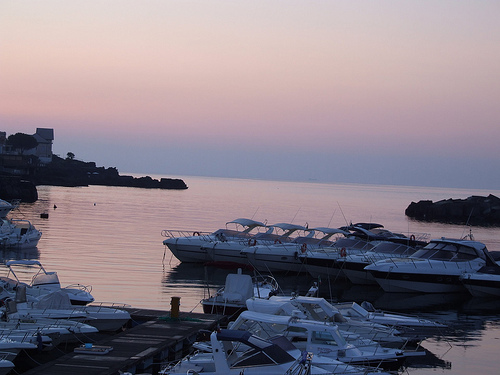 Italy is a beautiful nation almost entirely surrounded by water. While traditional cruises around the country in the Mediterranean are a wonderful way to explore the coastline of Italy and to visit the countries surrounding the region. However, if you want to explore the interior of Italy, you'll be hard-pressed to do so by exploring the coast on a large ship. However, the smaller river boats that journey up the Po River and around the city of Venice are one of the loveliest ways to see major cities inside the country.

River Cruises in Italy
Traveling inside Italy on a river cruise doesn't mean leaving the luxury of a large ocean liner behind. The river cruises are still large boats, although not huge giving you large rooms to stay in and plenty of spaces on the boat to visit and explore. Depending on the size of the boat, the breakfast and possibly even the lunch offered on a river boat cruise in Italy is buffet style, not as formal as it can be on the larger sea cruises. Dinner, however, is just as formal with a full wait staff and delicious specialty items.
The Best Parts of a River Cruise
The smaller size of a river cruise is one of its greatest advantages. Unlike the large sea cruises that have thousands of people milling about, you'll find only a few hundred passengers on a river cruise. There are enough people that you don't feel alone, but a small enough number that you can actually get to know others and perhaps find friends to travel with on the daytime excursions into the cities and villages along the way.
The floating luxury of a river cruise gives you a beautiful home base for four or five days of your vacation. While your base moves along the river, you can take journeys into the beautiful areas of Italy on daytime excursions and then return to the comfort of your established room and meals. It's truly the best of both worlds, and with nightly entertainment and plenty of lounge areas to just sit in and relax with a glass of wine, you'll be able to see far more of Italy in a comfortable way than you ever realized was possible.