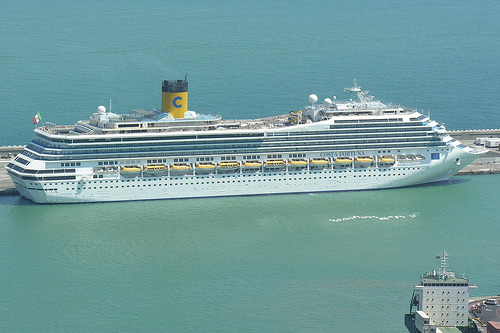 If you're seeking the ultimate in relaxation, exploration and elegance, take a quick tour of the major interior cities in Italy before boarding a cruise ship to tour the coast of Italy and other Mediterranean countries for a few days or a few weeks. An Italian cruise will take you to at least two or three of the major coastal cities of Italy such as Milan, Florence and Naples, but your Italian cruise will be further enhanced by travel to other cities along the coast as well.
Italian cruises are offered primarily by two large cruise ship companies. Costa Cruises, now affiliated with Carnival Cruise Lines, is the older of the two and has a solid reputation for quality and excellence upon the Mediterranean. MSC Cruises is the rising star of the cruise industry with excellent service and a passion for true Italian cuisine aboard the ship.

The Best of the Italian Cruise
The best parts of an Italian cruise are the sights you see as you cruise from one major city to the next. Rather than riding a bus for hours on end, you can simply lounge on the deck of a ship with a cocktail watching the coastline pass in peaceful solitude or surrounded by the joyous ruckus of your fellow passengers and entertainment. Cruise lines that are run by Italian companies will also offer a wide variety of quality Italian cuisine and entertainment throughout your journey.
Just like a land tour of Italy, your cruise ship will land at various cities and you'll be allowed off the ship for a day or even a night to explore the city and visit the famous sites. Excursions are arranged through the ship and you might be able to arrange special tickets or privileges by traveling with the group. The ship also allows you to visit much of Italy and surrounding areas without requiring you to pack and go through check-ins and check-outs at hotels in each location.

Cautions for Italian Cruises
If you decide to take an Italian cruise, be aware that the most authentic cruises are truly Italian. This means the staff and tour guides will be speaking Italian rather than English. There are English menus and translation available in most cases, but the traveler who struggles with language barriers should be ready at all times with an Italian phrase book just in case.