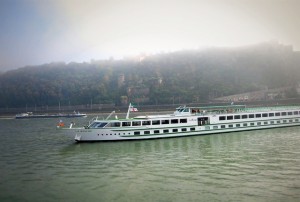 There is absolutely no doubt that Italy is beautiful and with so much to see in the country, is it any surprise that most visitors to Italy arrange a bus tour to take them from one location to another? On the bus, you get to stop in big cities and small towns, you stay in nice hotels and you eat good food. But every morning, you're packing up again and heading on to the next stop – lugging suitcases and rubbing shoulders on the way. Why not skip the hassles and just enjoy the beauty of a river cruise through Italy?
River Cruises in Italy
European cities sprung up around waterways. This means that traveling through a river or a lagoon, such as those in Venice, takes you through the heart of many cities along the way. There are countless river cruises along the main rivers of Europe, and the Italian Po River is certainly no exception. Among the many river cruises in Italy, you'll find ones that just take you around the Venice area and others that cruise more of the sea and lagoons along with the rivers and still others that take you almost the full length of the Po River.
Why Take a River Cruise in Italy?
If you're looking for reasons to cruise though Italy, you don't need to look very hard. The most obvious reason to cruise through the major cities is simply avoid the bus and the headaches it incurs. When you're cruising along between the cities, you have a luxury room with your luggage settled from the very first day. Once you're settled, you can enjoy fine dining every evening on the boat or you can eat in the cities you're visiting.
On the river cruises, you stop every day to visit in different areas of the country. Step out and tour major cities by day and set up excursions to see special features in particular areas. Enjoy guided tours or just poke around in the towns and shops on your own to find special features. At the end of the day, enjoy dinner on the shore or back on the boat before you settle into the same room every evening and wake the next morning to find the next stop on your pleasant voyage through Italy waiting on you.