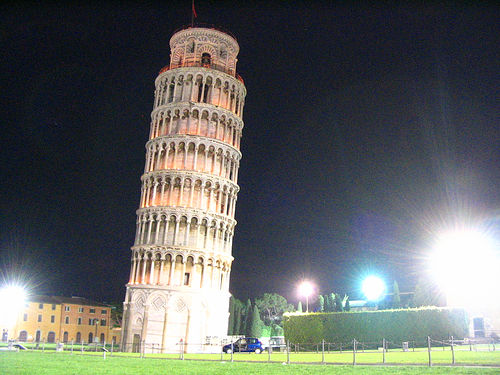 The Luminaria di San Ranieri is now a historic event that happens every year along the Arno in Pisa.
The history dates back to March 25, 1688, the day when the casket containing the body of the patron saint of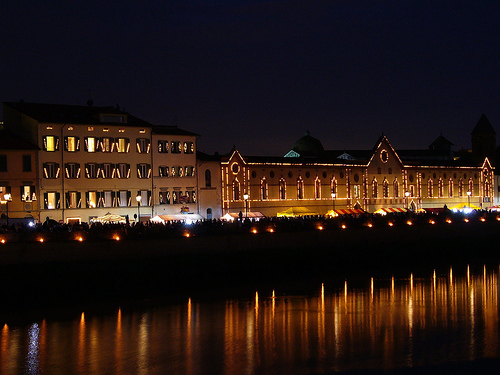 Pisa, San Ranieri, was moved with solemn ritual in a chapel of the Cathedral of Pisa, in the famous Piazza dei Miracoli. From that day the city commemorates this event and its patron with approximately 70,000 lighting candles, placed in as many glasses, in the centre of the city.
These small lights are placed along the profiles of the facades of the buildings overlooking the river where they are reflected and mingle with the many candles floating on water and driven by the current towards the mouth.
The Leaning Tower and the city walls are lit by pans filled with oil, also magically illuminating the historic square.
In this night Pisa smells of magic and enchantment. This scene draws the outlines of the buildings and creates luminous figures by creating a truly amazing effect.
During this festival the streets are filled with tourists and people attracted by the unique atmosphere of this festival.
The streets are lined with stalls selling traditional sweets, such as "croccante" and "brigidini" and traditional objects.
The evening concludes with fireworks that are fired from the Fortress on the River. Cascades of light and a colourful sky herald the classic three gunshots, which enshrine the end of this evening.
But, would you like an advice?
The best part of it begins now. People go away, now it is almost midnight, the streets are empty and the silence falls slowly. But the lights still light up the town, the river, the square. This is the moment of true magic, romance and unmistakable charm of an unforgettable night.
Photos by fue3m4n, lorena and Rich Green.