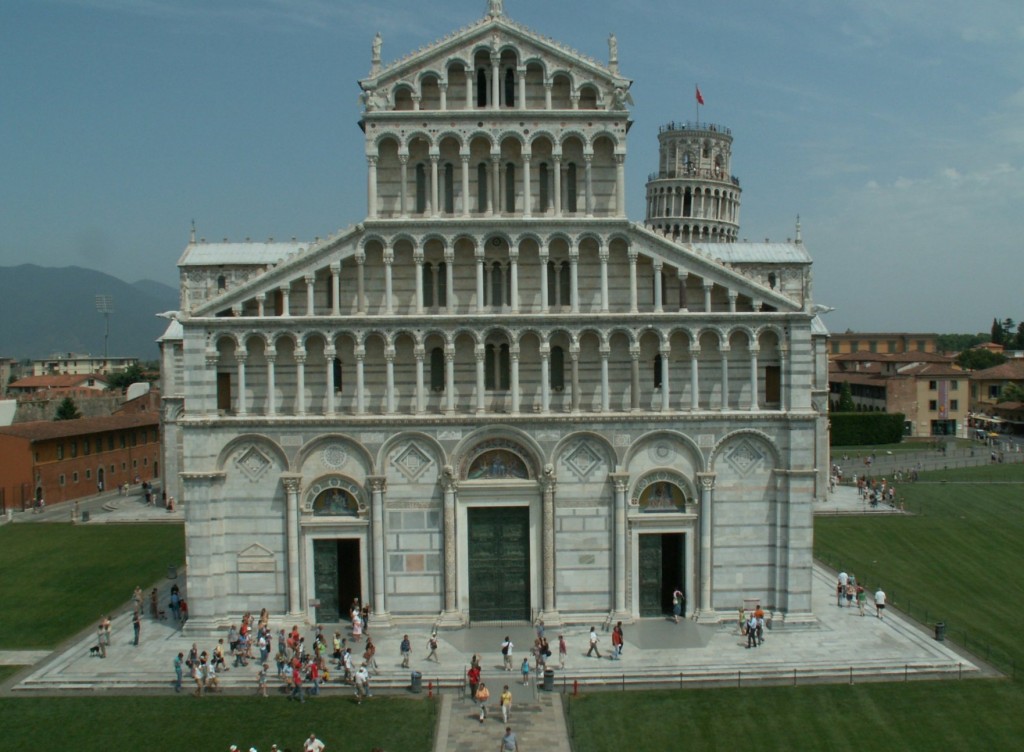 Easily one of the most recognized symbols of Italy, the Leaning Tower of Pisa is definitely intriguing. So intriguing, in fact, that most tourists make it a point to visit the tower at some point in their journey through Italy. Unfortunately, with their eyes on the tower, the tourists in Pisa miss many other interesting or fun things to do while they stay. Whether you're in Pisa for a few hours or a few days, enjoy your stay and seek out some variety.
The Leaning Tower of Pisa
A pretty bell tower was built in the wrong spot. The poor foundation for the tower made it lean after construction and today the Leaning Tower of Pisa is one of the most interesting landmarks in Italy. You can climb to the top of the tower now, which most tourists do, so if you're traveling in the high season, be sure you buy tickets to the tower well in advance.
Duomo of Pisa
The tower of Pisa that leans so dramatically was built to house the bells for this grand cathedral, but today it is regularly overlooked by busy tourists. This lovely duomo, or cathedral, is striking and historical. Be sure to take a tour inside to learn and experience more about this beautiful city and its heritage. When you're finished touring the church, and presumably the tower, admire the Campo dei Miracoli. It's the bright green grass that surrounds the two structures. It's beautiful, but you can't picnic on it.
Guelph Tower
Located in the old Citadel, this tower is outside of town. By climbing to the top of the tower, you'll be able to see sweeping views of the city and the countryside. With historic churches and, of course, the tower in your vista, you'll want to snap a few pictures and perhaps even spend a few minutes in your peaceful surroundings to simply admire the beauty of the city and its famous buildings.
Borgo Stretto
If you're ready to do some serious shopping after your serious sightseeing, stop by Borgo Stretto. This street is lined with chic boutiques and adorable stores. If your budget doesn't stretch to boutique shopping, grab a gelato and stroll the street to enjoy the ambiance and the fun of your surroundings. Take heart, however, in the fact that Pisa is a university town. If Borgo Stretto is out of your reach, simple head toward the university to find items of interest at prices students, and frugal travelers, can afford.