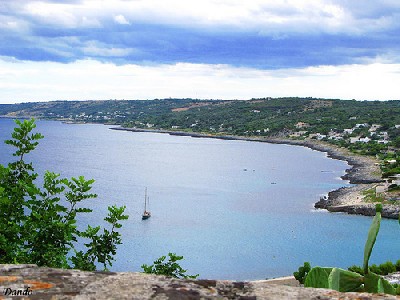 Salento, also known as the Salento peninsula and as the heel of Italy, is an area located in the southern part of Puglia, between the Ionian Sea to the west and the Adriatic Sea to the east.
Salento is a place rich in history, traditions and natural beauty. The magical atmosphere also made of aromas and flavours remind of a past that has experienced different cultures, from the Greek to the Byzantine culture expressed in the architecture of each little town and suggestive corner of Salento.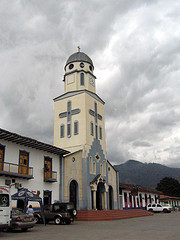 The Greek influence is recognisable in the absolute predominance of white houses "lime", with "no roof", especially in the countryside and along the coast, while the old towns are characterized by the Spanish Baroque which transforms the external facades of churches and palaces in real sculpted tapestry.
Salento is a land of natural tourism as a few other capable of transmitting the most diverse messages through the style, the myths and the signs of ancient peoples of the Mediterranean Area. But also capable of intriguing with the great works of master stonemasons, of attracting with the colours and landscapes designed by the sun, of making people smile with the flavours of its traditional cuisine.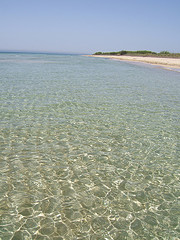 Discovering Salento means appreciating the magical atmosphere, the many artistic monuments, the hot sun, the blue sky, the blue sea, the dreamful coast and the  baroque art.
A mix of art, culture, tourism and traditions that make this an unique land.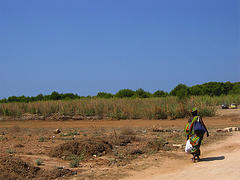 Salento, with its culture, its traditions and the wonderful nature, expresses its most intimate essence through its city. From Lecce, Maglie,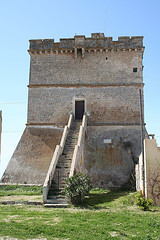 Galatina, Nardò and other Salentine inland wonders, till Castro and Santa Cesarea perched on rocks, to Otranto, Santa Maria di Leuca and Gallipoli, cities of art and history and crossroads of different peoples, offering a mixture of treasures and cultures.
One element that links cities and villages of the Salento is still perceptible in the architecture and costumes of the different dominations which occupied over the centuries the Land of Otranto.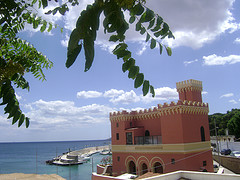 First of all languages and dialects, sometimes deeply different from town to town, were affected by several influences as Latin, Greek, Spanish, Norman; then the "star" vaults, typical of the Salento houses, are built with the soft stones of Lecce or with the warm "carparo"; and finally the houses with "no roofs" as they appear in the eyes of tourists, in whose courts there are still the old ball of rock and pain shoot from Saracen cannons.
The town of Salento can amaze people with their squares, their monuments and museums. They can give the opportunity to dive into colours, scents and atmospheres of a still alive past.
Where to sleep.