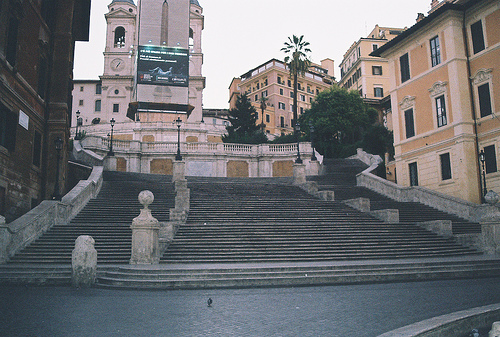 When traveling to Italy, you're likely planning a stop in Rome. Your first experience in Rome is likely to be one of simple tourism, and that is perfectly acceptable. With so much to see in the city, it is possible to spend a week in the area exploring and touring the major sites. On your first trip to Rome, you should be certain to see the most famous of the Roman sights.
Recently renovated, the Colosseum is open in its fully restored glory. The Colosseum was the home to sporting events, crucifixions and even mock naval battles. Its size and stature are immense making it a center piece of Roman culture then and now.
The Roman Forum seems to expand with time. As new homes and buildings are discovered just off the Roman forum, you're able to see that much more of what defined a culture and an empire.
St. Peter's Basilica is actually in the Vatican City rather than Rome, but the difference is a moot point. The Basilica is home to the tomb of Saint Peter and it is considered one of the holiest locations in the world.
The Vatican Museums hold the history of the world it would seem. The collections of art and cultural pieces by the popes throughout history are striking and immensely popular.

The Sistine Chapel is one of the most striking buildings in the world. The ancient chapel was built in the theme of the temple of Solomon, but the ceiling is the most famous elements. Michelangelo painted 12,000 square feet of the ceiling with frescoes. He resented the commission, but today the ceiling is considered one of his most glorious achievements.
Piazza Navona is a city square inside Rome. It is built in the plan of the ancient Roman circus where sporting events were once held. The Piazza was designated a public place in the last years of the 15th century and today tourists and residents alike enjoy the fountains that grace the piazza. The most famous is the Fountain of the Four Rivers, or Fontana dei Quattro Fiumi.
The Spanish Steps are truly the staircase of Trinità dei Monti. They were built to connect the Piazza di Spagna with the Trinità Church far above. The resulting stairs are famous the world over and have been popular for centuries with tourists to the great city of Rome.