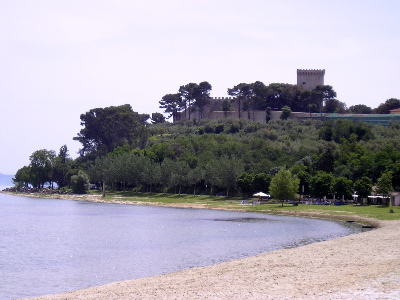 Umbria, the lovely region directly in the calf of Italy's boot is lovely for many reasons – the least of which is its simplicity. The rolling hills and the quiet, modest people of Umbria welcome tourists with open arms, but don't expect the same crowds here that you'd find in one of the larger cities or in the countryside of Tuscany. Umbria is a raw beauty just outside of the most popular locations in Italy.
The Main Square of Perugia
Perugia's main square is dominated by Fontana Maggiore, a large fountain covered in intriguing base-relief structures. Piazza IV Novembre is also home to the city's and region's premier art museum, La Galleria Nazionale dell'Umbria. Here you can view works by local artists as well as those not from the region.  Perugia's main square is a nice starting point as well for exploring the rest of the city as well. Stop by the churches and monasteries of the town to experience the peace and solitude that brought so many to the region long ago.
Spello
In this ancient city, you don't have to compete with cars or motorbikes. The city is closed to traffic allowing only pedestrians to explore the wonders of the old town. Ancient walls and portals and towers still stand outside the narrow steep streets of Spello. The standing artifacts date back to the times of Caesar Augustus. The church of Santa Maria Maggiore holds surprising artifacts in the form of lovely frescoes and a detailed tile floor.
Lake Trasimeno
Lake Trasimeno is the place where Hannibal defeated the armies of the Roman Empire in 217 BC. The lake is home to many castles and fortresses – albeit a bit too late. Monte del Lago and Torre dei Lombardi are two of the most famous in the region. A trip by boat to the islands in the center of the lake is worth a day of relaxation. On Isola Polvese, you can enjoy the olive groves or sit and relax on the white sandy beaches found here. Around the lake you'll find medieval towns of every creed. Drive and wander from town to town to see the elements of history that make Umbria such as rich and vibrant area of Italy.