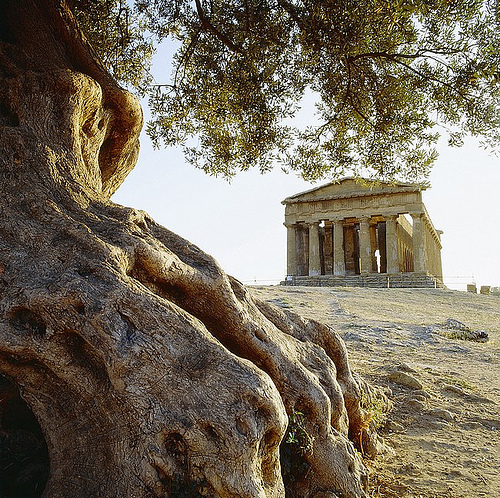 If you're anxious to see the ruins in both Italy and Greece, but simply can't find the time to do both parts of the trip, you can get more than a sampling of Greek ruins without ever leaving Italy. Italy was part of the Greek empire during the 8th to 5th centuries BC. Evidence of the flourishing colonies are still visible today. In fact, it can be argued that some of the best Greek ruins aren't in Greece at all – you'll find them in Italy.
The Valley of the Temples
Sicily is home to many things, but most impressively a huge collection of sacred Greek buildings. To visit the Valley of the temple, begin your journey in the medieval town of Agrigento. State Road 118 will take you directly to the Valley of the Temples. While touring this relics, you should also be sure to stop by Museo Archeologico. This museum houses some of the most impressive remnants of Greek civilizations in Italy.
Locri Epizefiri
In Calabria, you'll find the remnants of an ancient stronghold, Locri. The town is gone with time, but some of the buildings remain. Most interestingly, the remains of the small town are found scattered throughout an olive grove. Walk along and you'll almost literally stumble upon temples, theatres and the sanctuary of Persephone. The grove and ruins are very quiet as they are all but forgotten in the busy Calabria area.

Paestum
Campania is home to beautifully preserved buildings from the 7th century. Paestrum was a colony of Sybaris in the 7th century, and some of the history and greatness of the city lives on today. Three most impressive buildings still standing in Paestum, and chief among them is the temple of Poseidon.
The town was once called Poseidonia, and the city honored the sea god quite spectacularly. The temple is considered one of the most beautiful Doric temples in all of Greece or Italy. Additionally, the museum found in Paestum contains many beautiful works. Among those works are the only known Greek paintings from ancient times.
Selinunte
Selinunte in Sicily is the westernmost civilization of the Greeks found in Italy. The area has several well preserved temples, but the origins of the temples are mysterious. Indeed, nobody knows who the temples were dedicated to. Temple E, however, is considered to be one of the best examples of a 5th century temple. In fact, it is still guarded by its original fortifications.