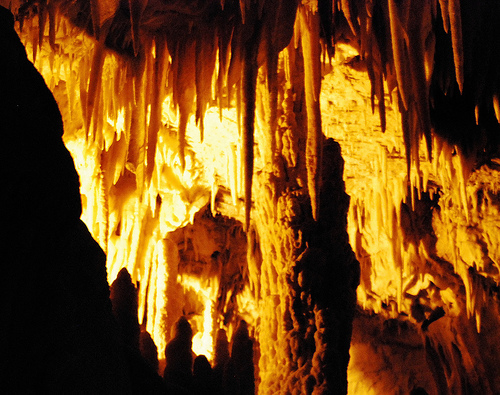 Easily one of the most recognizable regions of Italy, Apulia is also one of the less well known. The region Italians refer to as Puglia is a wonderful place to visit, but many travelers fail to extend their trip into this, the boot heel of Italy. If you do make it a point to visit, you will enjoy Roman ruins, terrific castles, ancient villages and authentic relics of a charming way of life. Apulia is also home to one of the largest forests in Italy.
The Beaches of Apulia
Apulia is strewn throughout with sandy beaches and tranquility. With so many quiet beaches to discover, it's easy to become lost in this land of plenty. Even when the summers bring greater traffic numbers, the vast multitude of beach locations means that there is always a quiet alcove you can slip into to escape the crowds, enjoy a picnic of local fare and simply relax.
Umbra Forest
One of the largest wildlife regions in Italy, Umbra forest spans 24,000 acres of the Gargano National Park just beyond Foggia. The forest itself is ancient and awe-inspiring. Lose yourself along the fourteen paths through the towering beech trees and other relics of the forest as you wander. As you walk, you'll have boards and markers to help you find your way, but despite the stillness you won't be truly alone. Many exotic birds call this forest home as well as a myriad of wildflowers. There is much wildlife to discover in the park, and guides are available in the visitor center of the National Park.
Castel de Monte
An engineering marvel from a time of many miraculous creations, Castel de Monte is a perfectly engineered octagon. The castle is famous for its unique shape and careful attention to detail. While the castle itself is a precise octagon, there are also eight precise octagon towers surrounding the castle built to substantial heights. The castle is found near the regional capital of Bari and is known throughout Europe and the world for it's unique nature.

Caverns of Castellana Grotte
The wonders of Italy are not just found above ground. In the small town of Castellana Grotte is a wondrous assortment of karst caves. Take a tour through the chambers of the cave and you'll be introduced to a subdued and sunken world. Walk through the caves and marvel at the size and scope of the many stalactites and stalagmites that are found here.