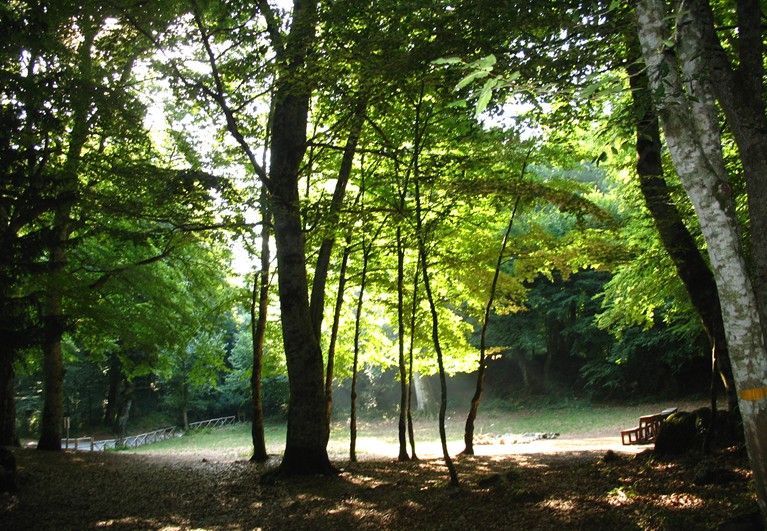 Autumn is a time for walking in the wood, enjoying the colors and inhaling the fragrances that can be enjoyed only at this time of the year. Without a doubt this is the perfect time for visiting the green heart of Puglia, the Foresta Umbra.
There are many attractions that bring tourists form all over Italy and the world as well as locals who just wish to enjoy the wonder of Forest Umbra. The park curators keep this natural beauty in perfect condition so that all can enjoy the many sights to see of both fauna and flora.
The Foresta Umbra covers a vast area of the Gargano National Park and extends in the territories of the councils of Monte Sant'Angelo, Carpino, Peschici and Vico del Gargano, which is considered the principal council of the territory.
The area that you will surely pass through while you are in the forest is Reserve Sfilzi inhabited by wild sheep and deer many of which will approach you without any fear in search of food from your hands.
Immerse yourself in pure air and the beauty of the Autumn colors that allow you to enjoy the variety of the landscapes made from gentile slopes, small ponds and plenty of bike paths and walking tracks.
Also while you are there don't miss the Museum of Natural History located at the forest's visitors centre. Opened during the 70's the museum has two parts: the indoor and the outdoor sections. The indoor section has three areas of which one is dedicated to flora, another to archeology and the last is dedicated to Gargano's fauna. The outdoor part of the museum reconstructs the small village of the lumberjacks and coal miners.
Being 800 m above sea level Forest Umbra is a real oasis of green areas creating a peaceful atmosphere among the many stunning landscapes and breathtaking views. At the highest point of the forest there is zoo breeding.
And as a last thing to visit, but not less beautiful or important, is the town Monte Sant'Angelo. This beautiful little location, that is really easy to reach form the forest, just recently became part of the Unesco's World Heritage list. When you are there, you must have a look of the Holy Grotto where it is believed that St. Michael appeared.
Puglia is nice throughout the whole year and it certainly has a lot to offer to its tourists. Foresta Umbra is perfect for this part of the year when huge range of colors and light breeze make it a special atmosphere that will enchant you with its magic taking you away from the rush and dirt of modern-urban life.