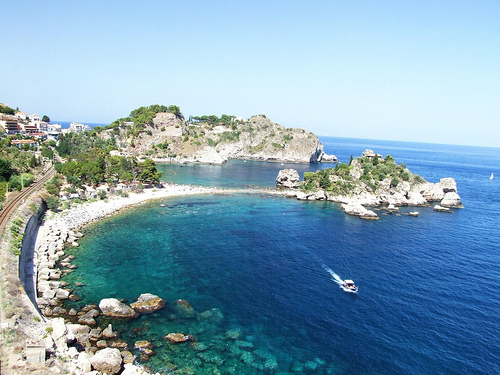 Bordered by the Tyrrhenian Sea and crossed by the Tiber River, Latium is a highly sought after destination for many tourists but this region is also heavily sought by Italian natives looking for a spa and cultural experience.  Those who journey to this region of Italy are graced by stunning beauty, exquisite spas as well as the ancient sites that make this part of the world so unique.
Latium and Rome
Rome, the capitol of Italy is located in the heart of Latium. Within the city, all of the famous landmarks are present – the Coliseum, the Villa Borghese and the ruins of ancient Rome. But within the city and the surrounding countryside are numerous spas and resorts. The thermal water springs in this region had a tremendous following in ancient times, and the spas still thrive today, but draw a much more global crowd.
The Spas of Latium
The Romans built the first developed spas in the Republican and Imperial Age. The ruins of these thermal baths is still very evident today in the area. Terme di Caracalla, located in the heart of Rome is one of these ancient structure, as is Tivoli. In Tivoli, not only will visitors be able to see the ancient spa waters, but they will also be treated to a number of impressive art feats upon the walls of the spa as well.
The Countryside of Latium
While many tourists visit this part of the country in order to enjoy the big city and its wonders, many spend at least one day traveling outside of the city to better understand the countryside and sea that surround Rome. Cities along the sea shore are a special treat in all sorts of weather, but most especially in the summer months. Enjoy cities like Gaeta, Abaudia, San Felice Circeo and the island of Viterbo.
For those who love the water, but prefer a more rustic destination, Bracciano is a stunning lake surrounded by the bright green of the nearby forest with the towering prestige of a 16th century castle looking over the beautiful nature scene. Additional lakes to explore in this region include Lake Bolsena, the largest volcanic lake in Italy, which is also home to two small islands. Visitors who travel in the other direction outside of Rome will come to the mountains of this region which also house ski resorts and hiking possibilities throughout the year.