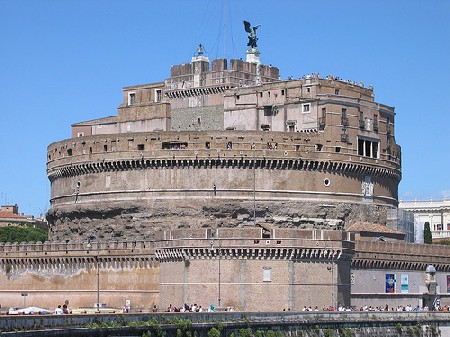 Built around 123 D.C. as a tomb for Emperor Hadrian and his family, Castel Sant'Angelo has an unusual destiny in art-historical landscape of the capital.
While all the other monuments of the Roman period are overwhelmed, reduced to ruins or materials to be recycled into new, modern buildings, the castle – through a series of developments and changes that seem to slip into a seamless continuity – is deeply linked with almost two thousand years of history of Rome.
From a funerary monument to a fortified outpost, from a dark and terrible prison to a splendid Renaissance residence where evem Michelangelo worked, from prison to Risorgimento Museum, Castel Sant'Angelo testifies Roman history in the magnificent frescoed halls, where the events of the Eternal City are shown and where past and present are inextricably linked.
The history of Castel Sant'Angelo substantially coincides with that of Rome and it is impossible to separate them: the changes, the upheavals, the miseries and glories of ancient Rome appear to be reflected accurately in the massive amount that has almost two thousand years.
The long and varied history of the building, with its thousands metamorphosis seems to have settled in the complicated labyrinth of underground rooms, balconies, stairways and courtyards that constitute the current structure of the castle.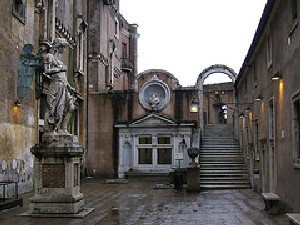 Since 1925, the Castel Sant'Angelo National Museum has undergone several transformations making the cultural reality capable of catalyzing the interest of the millions of visitors every year, that come to admire this unusual building or to enjoy the many exhibitions and temporary exhibitions that are in rotation inside the castle during the year.
Location: Lungotevere Castle, 50, 00186 – Rome
Information: Phone 0039.06.681.911.1
Opening Hours
From Tuesday to Sunday from 9:00 to 19:00 and the ticket office closes at 18.30
Closed on Monday, December 25 and January 1.
Tickets
The ordinary ticket is 5.00 euros, which may increase in coincidence of exhibitions and special events.
 
Reservations
Tickets can be booked online on the website www.ticketeria.it, alternatively visitors can contact the reservations phone numbers: 0039.06.32.810 – 199757510 or send a fax to 0039.06.326.513.29
Guided Tours
Guided tours for groups or individuals can be booked by calling or sending a fax to 0039.06.855.59.52
Click here for more information aboiut accommodation in Rome.