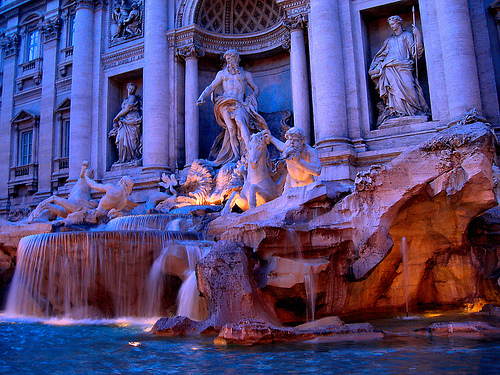 Rome is among the most visited city in the world. Much of the world's ancient treasures are found in the city and the rich culture of the people and places in and around the city fascinate even the most cynic tourist. If you're going to visit Rome, however, bear a few things in mind.
Don't Visit During the Summer
The summer in Rome is hot and desperately crowded. The summer months are the most popular for visitors from around the world. Everyone seems to have summer holidays at the same time making it expensive and bothersome to wait in the long lines. If you must visit during the summer months, push your trip as early in the summer as possible. A visit in the first or second week of June will not be nearly as crowded as some schools don't release until midmonth or even July. June also feels like the tail end of spring, so it is not as hot as it will be later in the summertime.
Don't Drive
Romans drive on the same side of the road as Americans, but the cars and style of driving vary immensely. With motorbikes zipping along sidewalks and between cars, buses driving like motorbikes and everyone else trying to keep up, you'd do better to walk from one place to another or to take a taxi. Have your hotel concierge call you a taxi to get you started on your daily travels and take advantage of the bike rentals in the city and other forms of public transportation.
Get Off the Beaten Path
There is too much in Rome to see in a day or two. Intersperse the biggest sights in Rome with areas not in every single guided tour. Wander the different parts of the city. Take the bus and boats to other areas surrounding Rome. Eat in small cafes and fancy restaurants. While wandering, pay attention to the ancient ruins of a time gone by. Look for fountains and statues tucked into hidden courtyards. Find markets and fairs in different blocks of the city and haggle for the best price on the best treasures you can find. Do a wide variety of things to be sure you're truly experience Rome in its entirety – or as close to that as you can get.