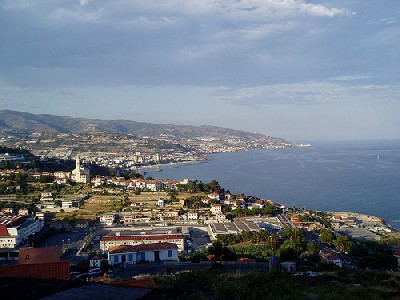 The City of Flowers is located in west Liguria about ten miles away from the border with the French area. Sanremo enjoys a very temperate and mild climate all year round: in summer the heat is reduced by sea, while in winter the hills protect it from the harsher climate and continental winds.
Sanremo is the capital of the Riviera of Flowers. It was appreciated since 1800 for the climatic factor, but it is not as well known for the artistic beauty consisting of beautiful views made of architecture and landscape.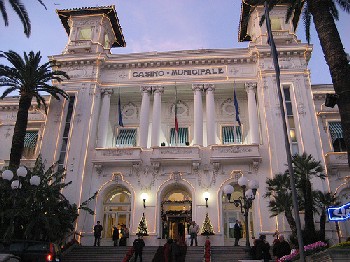 Sanremo is located in a large bay between Capo Nero and Capo Verde. The oldest part, known as the Pigna, offers a glimpse of the Middle Ages with its perched houses, its steep streets, its arcades and small squares.
The modern town turned a village of fishermen into an elegant tourist destination renown in the world. Sanremo is today a city that welcomes visitors and tourists all year round and entertains them with shows and numberless amusements.
San Remo is famous for its Casino, built in 1905, the undisputed realm of fans of green cloth, roulette and slot machines.
Several selected shows are held in the city, the most celebrated festival of Italian song.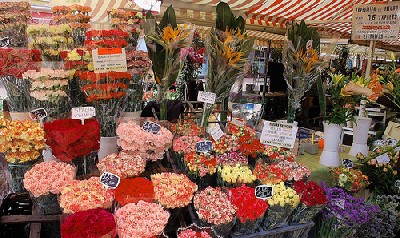 Sanremo also is a city of sports: fishing, diving, boating, wind surfing, more efficient facilities for various activities such as golf, horseback riding, baseball, swimming and fitness are available.
San Remo is the City of Flowers, known throughout the world, with lush gardens, its colourful flowerbeds and tropical plants that grow in the city parks.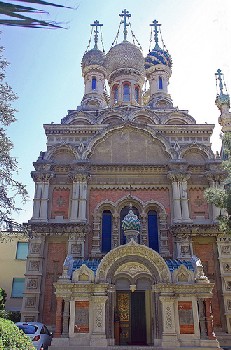 The name of Sanremo has always been around the world not only for tourism but also for its production of flowers. The flowers that are grown on the hill of San Remo are then exported all around the world.
Here elegant long-stemmed roses and top cup, fragrant carnations, colourful begonias and camellias are cultivated. Sanremo hills are full of large greenhouses and water tanks for irrigation. The heart of the cultivation of flowers is right here.
The elegant hall that hosts the annual New Year's Concert in Vienna is adorned by the beautiful flowers of Sanremo. Sanremo still blooms in Stockholm during the Nobel Prize Award.