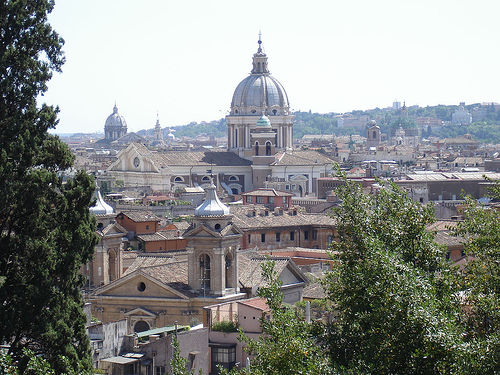 Rome is the most popular tourist destination for those traveling to Italy and with so many vacations starting in Italy, you should absolutely spend a few days in the city getting to see some of the most famous sights in the world. Of course, the large ancient-yet-modern city of Rome has a reputation outside of the ancient wonders. Understanding this complex city can be critical to an enjoyable experience.
Rome is a Modern, Ancient City
There are parts of Rome that are covered in stone and look centuries old. The city is also a modern marvel of traffic congestion and noise. Wandering through Rome will take you from old to new and back again with a few blocks creating an almost jarring effect on the senses. Many arrive in Rome expecting an ancient town with a few modern amenities. But in truth, Rome is a modern city with the perks and problems of our current technologies that also happens to be thousands of years old.
Rome is Built on Hills
Rome is legendarily built on seven hills. This little fact escapes most of us while we plan dramatic walking tours of the city and plan to hop from one tourist spot to the next. Walking quickly from one spot to another isn't a problem if you're heading downhill. It's traveling uphill through the city that can be so absolutely exhausting. Bring sturdy walking shoes and be ready for a bit more exercise than you originally planned.
Crime is Crime
Rome is a bustling city with people from all walks of life. This includes pick-pockets and thieves. You can take public transportation such as busses and the subway without concern for these individual if you're using the proper method of storing your valuables under your clothing and keeping signs of wealth discreet. Certain neighborhoods are tougher than others, and there are cheats out there as well. Of course, this is true of your hometown as well, so it's all just part of the city and should be treated as such.
You Can't See It All
Rome is so full of amazing sights and sounds you'll want to see it all. However, even if you stay in the city for weeks, you'll never be able to visit every interesting sight and tour every open ruin. Make a list of things you truly want to do and prioritize those things to be sure at least the most important things make the list and all other items are seen as you have time.