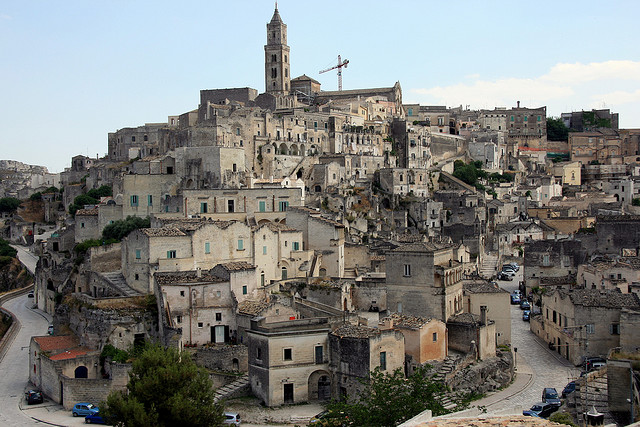 All of Italy is beautiful, but southern Italy is distinctive with its warm weather, ample waterfront and intriguing sites. When visiting Italy, leave some time to explore not just the major cities, but the smaller towns and seaside of the south as well.
Puglia
Unusual to a fault, Puglia is a city that stands alone on its unique architecture. The trulli, or cone-shaped houses, are distinctive to this region and have been identified as one of UNESCO's World Heritage sites. When you visit this far southern city, you can experience the trulli in a truly unique way – by spending the night inside one of them. Some of the cone-shaped houses have been converted into hotels or small inns and visitors are able to stay overnight or for longer periods of time living in homes that date back centuries. The region also includes plenty of oceanfront land to play in – making it a nice destination for families seeking an unusual visit.
The Amalfi Coast
A top vacation spot for tourists and nationals alike, the Amalfi coast is stunning with cliffs rising from the sea and houses perched on those cliffs precariously. Among the towns along the coast, Postiano is the most famous – appearing in movies and many postcards. The city can be crowded in the high season, but traveling off season or staying in one of the smaller towns in the region like Sorrento helps to make the trip more enjoyable.
Naples
While it might not register as one of the most popular cities to visit alongside Rome, Florence and Venice, Naples has more than a few interesting museums and landmarks that make this large southern city worthy of a stop in your travels through the country. The historic center is full of interesting people and shops while the bustling port side of the city is home to some amazing seafood creations.
Matera
Located in the Sassi district, Matera is a fascinating collection of ancient cave dwellings and churches right beside more modern buildings. The buildings in this World Heritage Site date back to the 13th century and the cave hotels found here offer visitors a unique way to see the region during the day and during the nights. Churches, alleyways and brilliant piazzas are all waiting to be discovered in the Basilicata region where Matera is located – down in the "heel" of Italy.