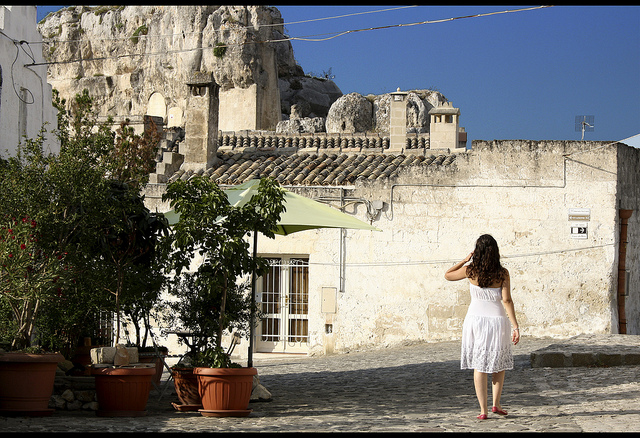 While the major cities of Italy might be situated in the northern part of the country, that is certainly no reason to avoid the amazing scenery and the opportunities present in the southern portion of the country. In fact, visiting southern Italy should be included in any trip to the country when possible – it is the south that offers a rich culture to visitors and residents alike.
Amalfi Coast
The Amalfi Coast is the most popular destination when you're planning to visit this part of Italy. Tall cliffs rise up over the sea and houses and buildings perch along the cliffs with bright colors and amazing scenery. The richness of these towns is evident in their location and the casual way that they approach the seasons and tourists – especially in the summer months.
The Amalfi Coast is a prime destination in the summer months, but it can be breath-taking any month of the year. It is far enough south to not be too adversely affected by winter weather, and ferries and winding roads make it possible to travel between the cities located on the coastline including Sorrento and Positano.
Naples
The south has its large cities as well, and Naples is the largest. Naples is large enough to make even the most cosmopolitan traveler comfortable and it makes an excellent starting post for day trips throughout the region. Naples is the birthplace of pizza and between pizza and the excellent seafood in the region, food enthusiasts will have plenty to enjoy.
Naples is a city that is growing and thriving. It does have a bustling historic center, but it has a few issues that plague most other modern cities including transportation issues, crowds and the like. Be prepared for full urban lifestyles in the city, but enjoy the sights of how a modern city has grown out of the foundation of an ancient one.
Matera
If you have a car and a desire to see parts of Italy that most travelers never get to experience, drive down to the region of Bascilicata, or the bottom of the "boot". This region is home to ancient dwellings and artifacts as well as peaceful villages. The Sassi district in Matera is a World Heritage Site for it's ancient cave homes and churches. In fact, you can even experience the save environment by staying in a cave yourself while visiting.