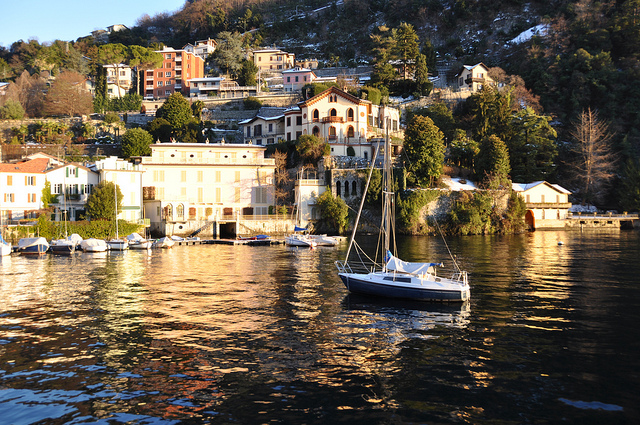 Italy is a country of romance and wonder, but it's rather challenging to plan a wedding there. Instead of trying to get married in Italy, why not honeymoon there instead? Stay for a week or stay for six months – a trip to Italy is always time very well spent.
Amalfi Coast
Romance, luxury, you'll have it all along the Amalfi Coast. Sit in the sun outside your pastel-colored luxury resort and just soak up the sun. Watch the yachts in the harbor below and feel the warmth of an Italian luxurious adventure together on a romantic get-a-way. From rich food to amazing hotels and features, the Amalfi Coast is in a class by itself, and the must-see location for those seeking the ultimate in glamour and comfort.
Rolling hills and lush vineyards, Tuscany offers romantic couples an opportunity to stroll hand-in-hand through rich grape vines and to wander over hills of green while you admire the cypress trees around adorable bed and breakfast retreats. The hills of Tuscany house many adorable small towns that have rich food, great culture and even better wine. Of course, Tuscany can be a bit crowded in the summer months, as can all of Italy, but a private room in a cozy inn or even a rented villa is enough to wow anyone on her honeymoon.
Cinque Terre
The five towns along the coastline are a scaled back version of the Amalfi Coast. While you're not likely to run into movie stars and yachts along Cinque Terre, you can still enjoy the amazing views, the fine cuisine and far fewer visitors than you would in the major city. Far less crowded, less expensive and not quite as glamorous, there is a rich experience waiting to be had along this lesser known section of the Italian Riviera.
Lake Como
The jewel of the Italian lake region is Lake Como, but any of the Italian lakes toward the northern part of Italy would make for a beautiful honeymoon. Unlike the hot, humid cities to the south, the cooler temperatures and higher elevation around the lakes make them a cool place to vacation – both literally and figuratively. Lake Como is the home and the favorite travel spot of many of the rich and famous, but it also makes a great starting point for an adventure through all of the lakes in the region. The lakes are perfect for a more active, yet still very romantic, honeymoon.