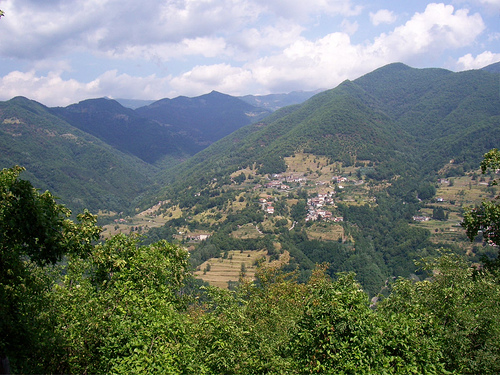 There are plenty of amazing sights in Tuscany, and you can spend all day staring at churches and castles that are centuries old, but when you get done looking at everything, perhaps it's time to actually put on some walking shoes and do something while you're in this beautiful part of the world.
Hiking Monte Forato
If you're ready to ramp up your vacation, a hike through the Italian Alps is an excellent way to get started. Hiking in the Apuan Alps isn't a gentle sloping hill along a medival town, although there are plenty of those to explore as well. This trip is something much more profound – you're going to the top of one of the most beautiful hiking trails in this part of the world, and after Tuscan delicacies and plenty of sight-seeing, it will feel good to shake off some of the extra pounds and slow pace.
Fornovolasco
The hike up the Monte Forato starts at a trailhead just past the small village of Fornovolasco. The trail follows the Turrite stream as you ascend 800 meters. The hike is not terribly difficult, but it's not for beginners either. This is a hike that you'll want to wear your good boots and be sure to pack some water and snacks as well. If you follow the trail, you're able to climb to the peak of the mountain, and what better place to see the amazing views stretching out below you.
Along the hike, you'll find the stone arch of Monte Forato and trek through two different passes as you go up the mountain one way and down another. The sights are impressive and the experience of hiking in the Italian Alps is unparalleled as well. From "screaming caves" caused by underground rivers to old watermills and medieval churches located deep in the words, this hike is one that will bring you closer to nature as well as the ancient heritage of this part of the world.
The trailhead for the hike to Monte Forate is located across a bridge after passing the La Buca lodge in Fornovolasco. There are multiple trails available, some of which connect to make a loop around the mountain passes. Be sure to check a map before setting out and only hike if you're comfortable in the outdoor setting and have experience. Plan an entire day for the hike to be sure you have ample time to appreciate the beauty and serenity you're bound to experience.