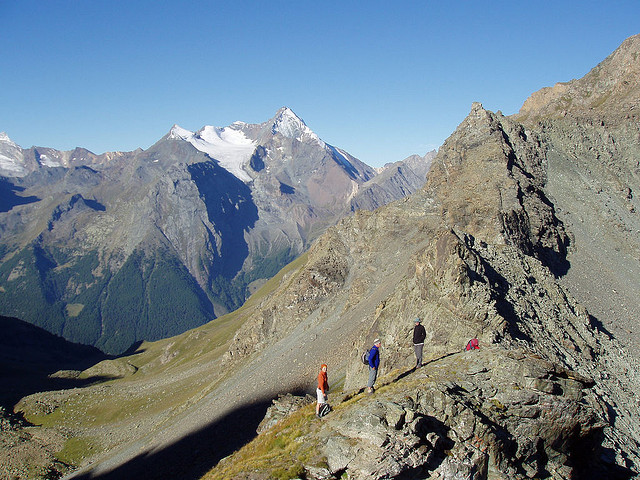 Hiking may not be the first thing that pops into your mind when you're considering a trip to Italy, but if you're not ready to stay in the crowded cities for the entire duration of your trip, wandering through the hills and valleys of Italy's countryside may be exactly what you need to enjoy a totally new side of this fascinating country.
Italy and Hiking
Hiking isn't a major sport in Italy, so there isn't a great deal of information about trails and day trips available, although there is a great deal of information about neighboring Switzerland. The best bet for hiking in Italy is to connect with one of the National Parks in the country. Much like the parks back home, the National Parks in Italy have excellent, maintained hiking trails that include public access and handy rangers ready to assist with your planning and the details of your adventure.
Italy's National Parks
There are more than twenty National Parks in Italy spread throughout the various regions of the country. While some, like Pollino in Calabria are large, others are tiny with less than thirty square miles. Even small National Parks can boast a nice hiking trail, however, so don't immediately write off the smaller parks like Cinque Terre or Vesuvius due to size.
Hiking in Other Parts of Italy
There is hiking available in other parts of Italy as well. In Liguria, you'll find the Cinque Terre that is well organized into walking and hiking trails. Hike from one hill to another and then as you move through the towns, you can relax on the train as it moves back from your end point to your starting point.
There is hiking in Tuscany as well, but it is not as well organized as other hikes may be. The hikes in Tuscany often include dirt roads that have some traffic and dead end trails that leave you stopped and not quite ready to turn around again. There is much to see along many of these pretty trails, however.
Note: Be careful when hiking. Hunting season opens in Italy in September and hunting is generally just on Sundays, but it is a very popular sport. If you're wandering in the woods on a hike, wear bright colors and look out for signs that say things like "Divieto di Caccia" that mean "No Hunting." These are obviously safer areas for walking than those that are full of hunters.