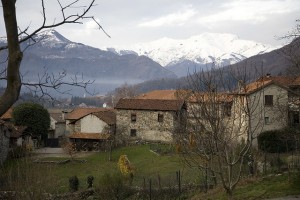 Way at the top of Italy is the Piedmont region. With more in common with Italy's northern neighbors than many of the more famous southern regions, the Piedmont region of Italy is home to a variety of activities and locations that are varied and an excellent way to gain a new flavor of this ancient land.
Mount Mombarone
Located in the mountain ranges of Northern Italy, the Piedmont area is home to Mount Mombarone. Hike up this mountain and you'll find beautiful views over the region as well as the true beauty of the Italian mountain side. In the winter months, this is an area where you'd find snow skiing and other winter activities that the entire family can enjoy.
Monte Rosa Animal Reserve
If you're looking to experience the beauty of the Piedmont region in a bit more gradual terms, take a three hour stroll through the Monte Rosa Animal Reserve. Here, you'll be able to see untouched natural settings in this region of Italy as well as the animals that would naturally find this region home. Walk through the reserve and you'll find sheep, deer, beaver and eagles making the mountains their home.
Sere d'Estate Festival
If nature needs to be balanced with culture as part of your trip, the Sere d'Estate Festival is an internationally well-known music festival that takes place in Turin. A summer festival, the Sere d'Estate starts every year in June and stretches into August, making it a welcome backdrop to your outdoor adventures in this, the most popular, season of travel in Italy.
Wine Tasting
Finally, for the cultured and wine drinking patrons of the Piedmont area, you can experience some of the mountain wines in either Castelleto d'Orba or at the Barolo Fair. In March, the Also Monferrato holds an annual wine festival. If you'd rather travel in the fall, you can still catch a wine tasting fair, Barolo Fair, held in September.
Via Lagrange
Along with its nearby neighbor Via Carlo Alberto, Via Lagrange is a street well-known for high end wares. The two streets are lined with extraordinary boutiques and other clothing stores. Browse through these wares and you'll find one-of-a-kind Italian treasures from any number of designers and specialists. If shopping isn't your favorite activity in a mountain area, you can just sit back and enjoy the view from almost any bench or piazza in the city as this is one of the loveliest areas in Italy for scenery.