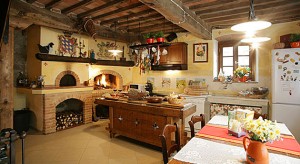 The idea of organizing a holiday in Tuscany for lovers of art and pottery came about after an evening with friends in an ancient Tuscan farmhouse.
Daniela showed me some beautiful pottery which adorned the entire house: from the kitchen floors, from the bathroom to the beautiful relaxation area.
It was a great surprise to learn that the paintings and ceramics in the family farmhouse were painted by her.
She explained to me all the procedures, from painting to cooking and it was from that point I suggested to Daniela to arrange something for the tourists.
The beautiful hills and villages in this part of Tuscany are famous all over the world.
A great idea for holidays suitable for professional and amateur painters, to share the pleasure of painting with Daniela, an expert to get to know most beautiful prospects with appropriate dedicated times.
More details for painting holiday
Villa Daniela
Pescia (PT)
Tuscany Italy
Web site: http://www.cheap-tuscany.com/tuscany-villas-rent-pool.php