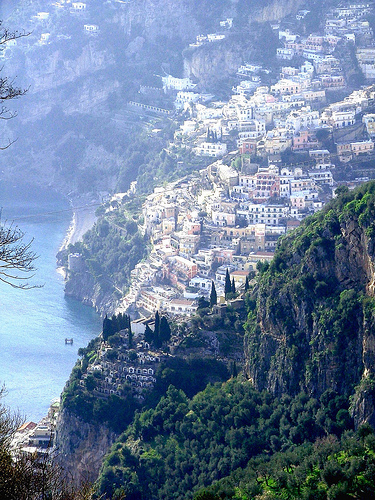 Positano is a small village of about 3860 inhabitants which is situated in Campania in the province of Salerno.
Located in the heart of the Amalfi Coast, Positano is a pearl of Italy, nestled in a corner of paradise between steep cliffs and gentle waves.
The origins of Positano are very ancient and is thought to have been founded by a group of exiles from the nearby Paestum.
Positano has been called the pearl of the Amalfi Coast, thanks to its famous throughout the world landscapes.
Its white houses, clinging to the hill overlooking the sea reach smoothly the beaches as if to strengthen the marriage of Positano with its clean sea. It consists of a characteristic architecture, consisting of narrow alleys, arcades, subways, stairs, boutiques where the famous fashion Positano is offeres and picturesque and romantic beaches.
Positano offers a wide range of services: hotels, residences, bed & breakfast (b & b) restaurants, pizzerias and cafes. All with the warm southern Italian hospitality making guests feel as if they were at home.
I also recommend walking along the streets of Positano, where you can admire typical shops. For monuments lovers, I suggest to visit the Parish of St. Maria Assunta located in Piazza Flavio Gioia, and, in the vicinity, the remains of a Roman villa.
Positano also is a good starting point to visit Amalfi and Sorrento Coast, the excavations of Pompeii and Herculaneum, the Vesuvius, Naples, the island of Capri, Ischia and Procida.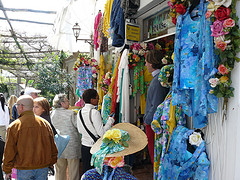 Moreover, despite Positano is a country closely tied to the sea, you can also go trekking on the beautiful hiking trails that overlook the coast, just look for the "Path of the Gods."
I think it is better not to reach Positano by car.
Especially during the summer there are excellent transport links and it has been recently introduced a ticket called "Unico Costiera" that lasts 24 hours.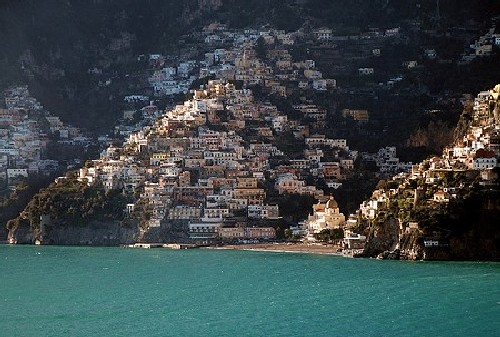 How to reach Positano
Positano and the Amalfi Coast can be reached by various means of transport.
By plane you arrive at the airport of Naples and from there you can proceed to the Coast and Positano.
By train you reach the various railway stations of Naples or Salerno train station.
By car must leave the highway A3 in Vietri sul Mare, whether you come from the north or from the south.
Through the sea, during the summer, there are boats from Naples, Sorrento and Salerno.
And Now?? click here… and… have a wonderful holiday!!!!