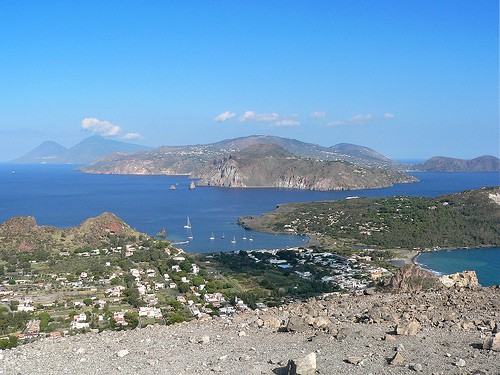 The Archipelago of the Aeolian Islands take its name from the God Aeolus, god of winds, and is made up of seven islands scattered along the north eastern coast of Sicily. They are positioned as to form a big "y" of which Vulcano is the lower extremity, and Alicudi and Stromboli are the two peaks, respectively, further west and further east.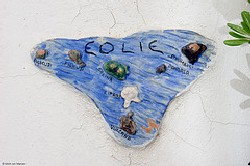 They have been defined the "seven pearls of the Mediterranean Sea", because they are islands of extraordinary charm. They are active volcanoes and when one approaches them one can not help to remain fascinated.
Panarea is the smallest but also the most frequented by young people and offers a good nightlife.
Who's going to Vulcano can't avoid to dive at least for a minute in the natural hot mud pond.
Lipari, the largest, is called the white mountain because it is made of the pumice stone.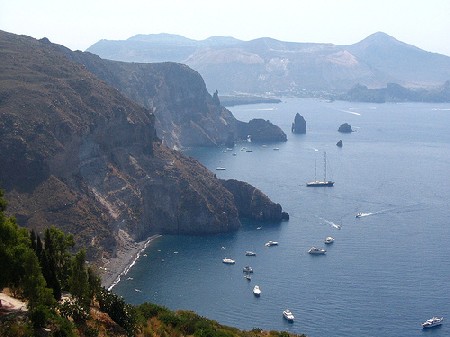 Salina is the island that fascinated Massimo Troisi, and in fact the movie "Il Postino " was shot there. It is also famous for its capers and for the production of the famous Malvasia, the nectar of the gods.
Stromboli is like a huge giant with black plume. In fact, at sunsets one can see the flame of the volcano: a spectacle unique in the world.
Filicudi and Alicudi are the last. They are the oldest and both have extraordinary beauty as they are the most pristine. This is because in the evening they do not offer many choices of entertainment. So they are mainly frequented by people wishing to relax while enjoying unique landscapes.
The Aeolian Islands can be reached through the sea. In summer the connections are being stepped up.
One can start his journey:
from Milazzo: it is the main port for connecting all the Aeolian Islands. There are hydrofoils and ships throughout the day from 7.00 h until 22.00 h, but it is difficult to book if one is not personally there. The course can last from 40 to 150 minutes;
from Messina and Reggio Calabria: by hydrofoil, all year round;
from Naples: by ship, all year round, and by hydrofoil during the summer;
from Naples: to Palermo. In Palermo by ship and by car or by train to Milazzo and from there to the islands;
from Salerno to Catania and Messina and from there driving to Milazzo and then embarking for the islands.
Form more information about accommodations, click here.